Ganz Cottage Collectible Monkey Jungo Luv 13" CC11271 Artist Lorraine Chien OOAK
 ARTIST DESIGNED & HANDMADE
THE GANZ COTTAGE
BY LORRAINE CHIEN
MONKEY
~ JUNGO ~
#CC11271
LARGE SIZE 13"
FULLY JOINTED MONKEY
COMES WITH ALL ORIGINAL TAGS !!
Hang tag booklet inside original plastic case
fully jointed head , arms and legs
velvet nose  , brown bead eyes ,
very long tail
wearing a stuffed heart that says
Jungo Luv
foot paw signed LC
GREAT Condition
smoke free home 
DONT MISS OUT ON A CHANCE TO OWN
THIS BEAUTIFUL MONKEY
AND PUT HIM INTO YOUR COLLECTION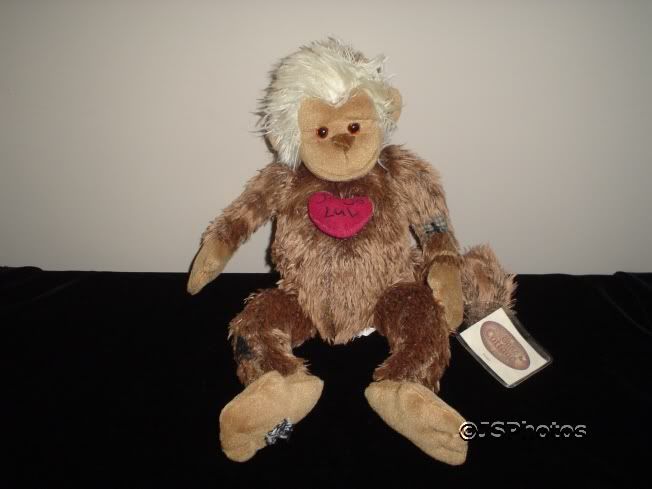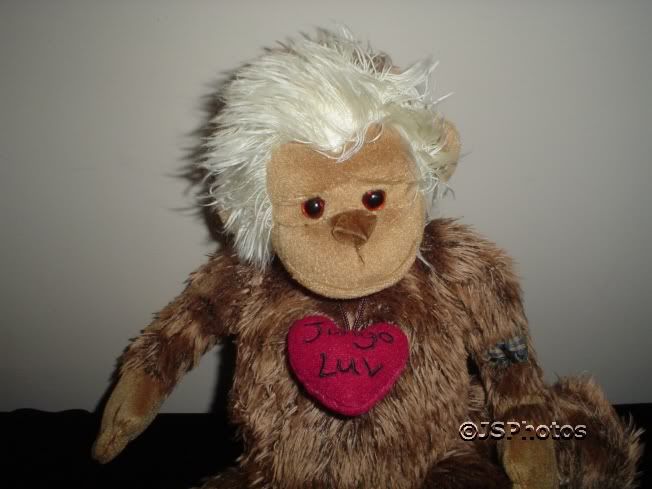 "Blessed shall be thy basket and thy store"

Deuteronomy (ch. XXVIII, v. 5)
---