Ganz Ping Panda Mom & Baby Bear H2347 13 Inch 1997 Tags
GANZ
PANDA MOTHER HOLDING HER BABY
" PING "
1997
# H2347
GORGEOUS PLUSH ITEM !!
13" tall mother ....6" tall baby
baby is attached to mother by their arms
and cannot be removed
*baby can be placed in different positions on mother
 sitting on either of  her knees
standing or sitting in front
as well as other places you position
comes with ALL Original Tags
smoke free home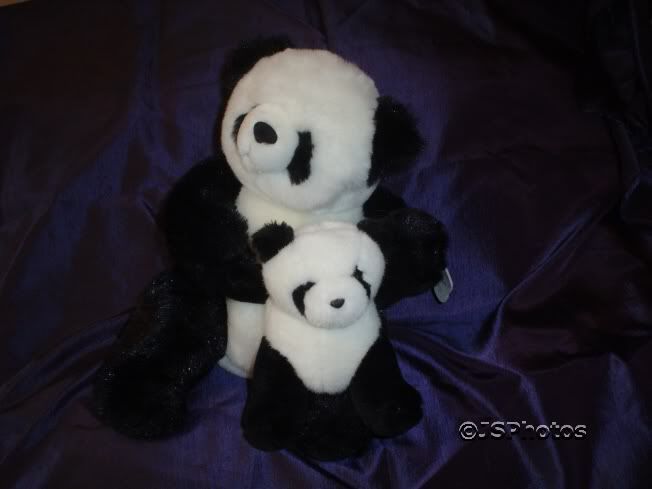 "Blessed shall be thy basket and thy store"

Deuteronomy (ch. XXVIII, v. 5)