About Us
Opened for Business since 2001
The New Online Stores Are Open For Business
Flexible Layaway Plans by
Have you always wondered,
How much your bear is worth?
$  €  £  
We now offer our new
Bear Identification & Evaluation Service
My Third Shoppe Opened in Europe
to the delight of all involved
Many people wished me luck
and helped me get started & I personally
want to thank them from my heart
They taught me so much about Steiff ,
Hermann , Schuco , Clemens , Fechter
& the many types of Bears there are.
I used to provide Vintage & Retired
bears from North America but decided to
expand and I will never look back nor regret it.

I have fallen in love with all of the bears and
cant begin to describe the feelings I get from
holding a vintage bear who has such a history.
I have sat and listened to stories and laughed
and cried a lot on my trips to Europe
I am very proud to be able to provide these Bears
to buyers around the World
In the Beginning ~ Over many years I have accumulated a wide assortment of interesting and very nice items from being a collector and lover of vintage, antiques, nostalgia, unique collectibles and anything that caught my eye while strolling through antique markets, auctions and stores...Some of my items have been passed down through generations in my family and some have been purchased by myself and kept storaged ... I have decided to put some of these up for sale to share with other collectors and maybe you just might happen to find an item that you will treasure..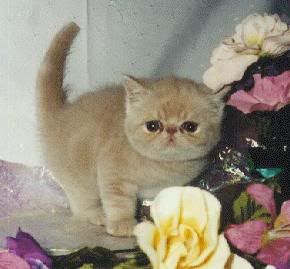 My selling practices are really very simple..
I treat each person with the same care, kindness, and respect I would want someone else to give to me..
I have carefully storaged and wrapped each item so that no damage comes to it.. and I only sell what I believe is in fantastic condition.. Nobody wants to spend hard earned money on something that is junk and I make sure that each person gets what they desired ..I make sure that I read all the persons requests and take my time to see that the parcel is addressed correctly with all the proper documentation ...I have been very fortunate that everyone has received their parcels with no damage.. I take great pride in what I have found and bought over the years and it would upset me to know it has been damaged or lost before it made its way to another collector or little child who is waiting for their special package.. I have met a lot of great people here and I enjoy what I do and this reflects in my attitude and my sales as you can see by my feedback.. Most of all I listen and communicate and dont treat people like they are just another sale..
I do have the time to make sure each and every person is happy when its all said and done..
Heres to another great year and I hope I get the chance to bring you some more of my treasures...
P.S. If you ever need to get ahold of me feel free to contact me
There are many stories of how people have bought things from me for special reasons and I would like to share some with you.
A grampa losing his precious tree ornament with his childrens photographs inside. Finding that I am the only one in the world he could find with this vintage ornament and replacing it and crying telling me thank you from his heart. Another story of a babee girl asking for a purple bunny and nowhere can it be found but from me...Another email about a little girl losing her mother and the last gift she received was a tiny lamb that she lost. A father crying telling me thank you for replacing that little lamb for his babee. Another story of how a brave wonderful nurse helping others was stricken with MS and always wanted a bugs bunny talking doll since being a tiny little girl.. A loving husband buying and surprising her with it and sending me pictures of his wife crying opening it...A story of the birth of a little girl and inside the bouquet of flowers was a little angel bear.. Now this little babee girl is older and the bear is raggedy, arms and legs sewn back on many times and falling apart , wings missing and a mother hunting for a replacement just in case and low and behold here is Jadee selling that vintage bear ... A loving daughter with a father in a hospital bed and nicknamed Fred Flintstone with a mother nicknamed Wilma .. The daughter finding a special wilma and making her father so happy to hold his wilma and have her with him at all times..A father who was searching for a large rugrats doll for a long time for his dyslexic babee boy and wanted to surprise him.. He found the doll with me and thanked me so many times I was overcome with emotion.. These are just some of the stories that make me continue to bring very special items and also make me believe there is goodness in this world.. So many stories to tell and hearts touched I wouldnt change what i do ....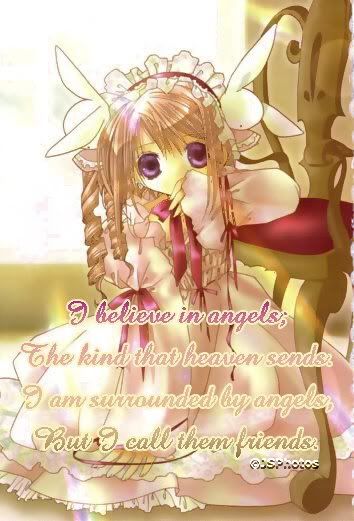 All my love and good wishes
We are located in: Ontario, Canada & Netherlands, Europe

We are committed to providing our customers total satisfaction. Every time. Guaranteed.
Please feel free to drop us a line to share your thoughts on the site, all comments welcomed.  
All of our items are USED,
This means the items can be NOS (New old Stock), Bought from bankrupted stores, liquidation sales ect. Most of our items are untouched but can be missing their box. To comply with all trademarks from brand names we label and advertise all our products as used / second hand. 
Some items are new and are described as such inside the item listing. 
Our items are only available on eBay or Jadeesantiquebearshoppe.com. If the item you see aint from those  2 websites then do NOT purchase. 

All of our items listed on jadeesantiquebearshoppe.com or eBay have full pictures, full templates and item description, all items are in stock and only 1 available.
All rights reserved  © Jadeesantiquebearshoppe.com
All text, graphics, images, templates are copyrighted by JSPhotos & Jadeesantiquebearshoppe.com
Those should not be duplicated, copied, used or modified in any way without our permission.

All graphics and logo's from brand names are copyrighted by their rightful owners and are used with permission..