Antique 1940s Doll House German Pine Wood With Accessories German Ari Dolls
Antique 1940s Doll House German Pine Wood With Accessories German Ari Dolls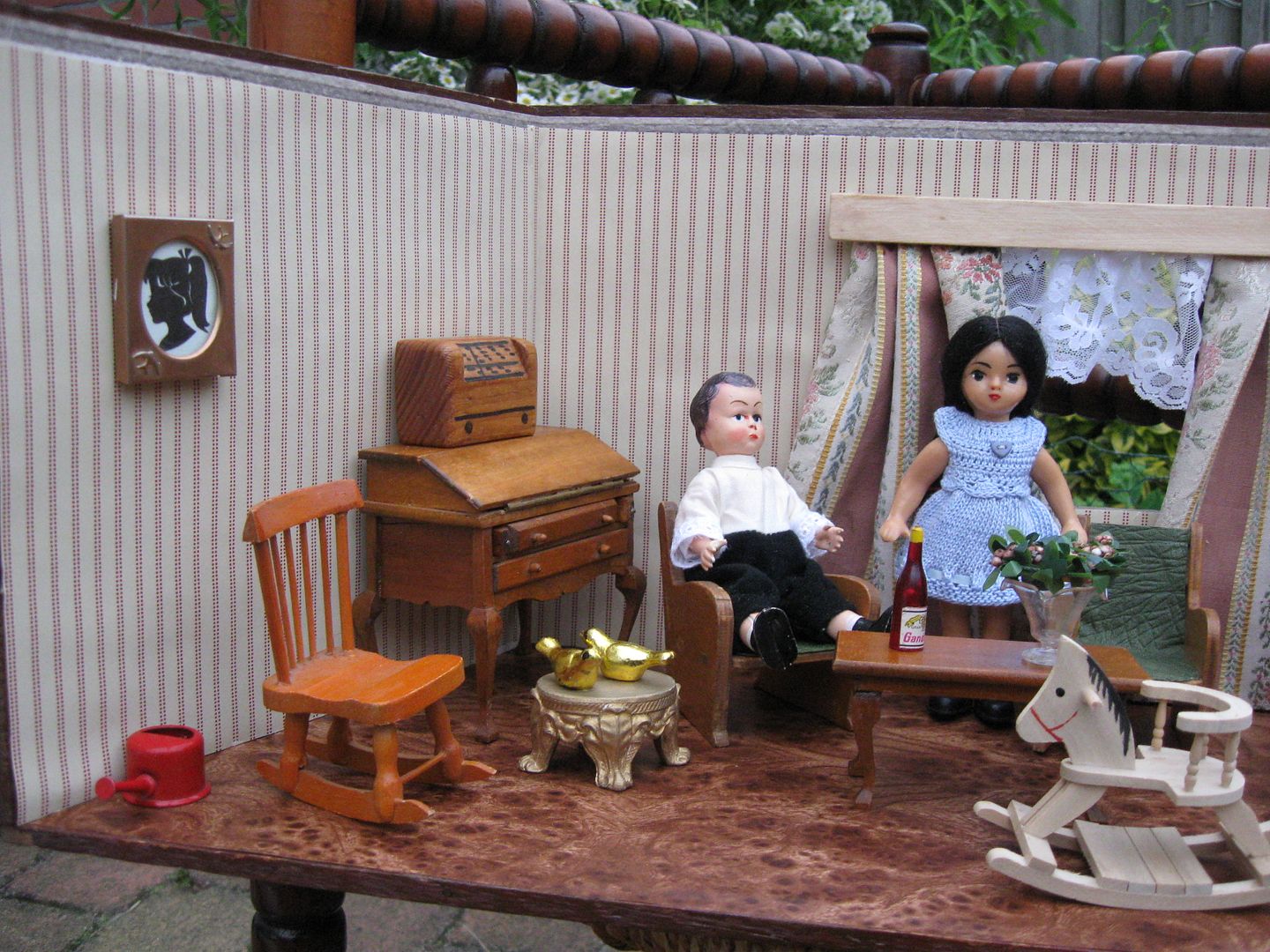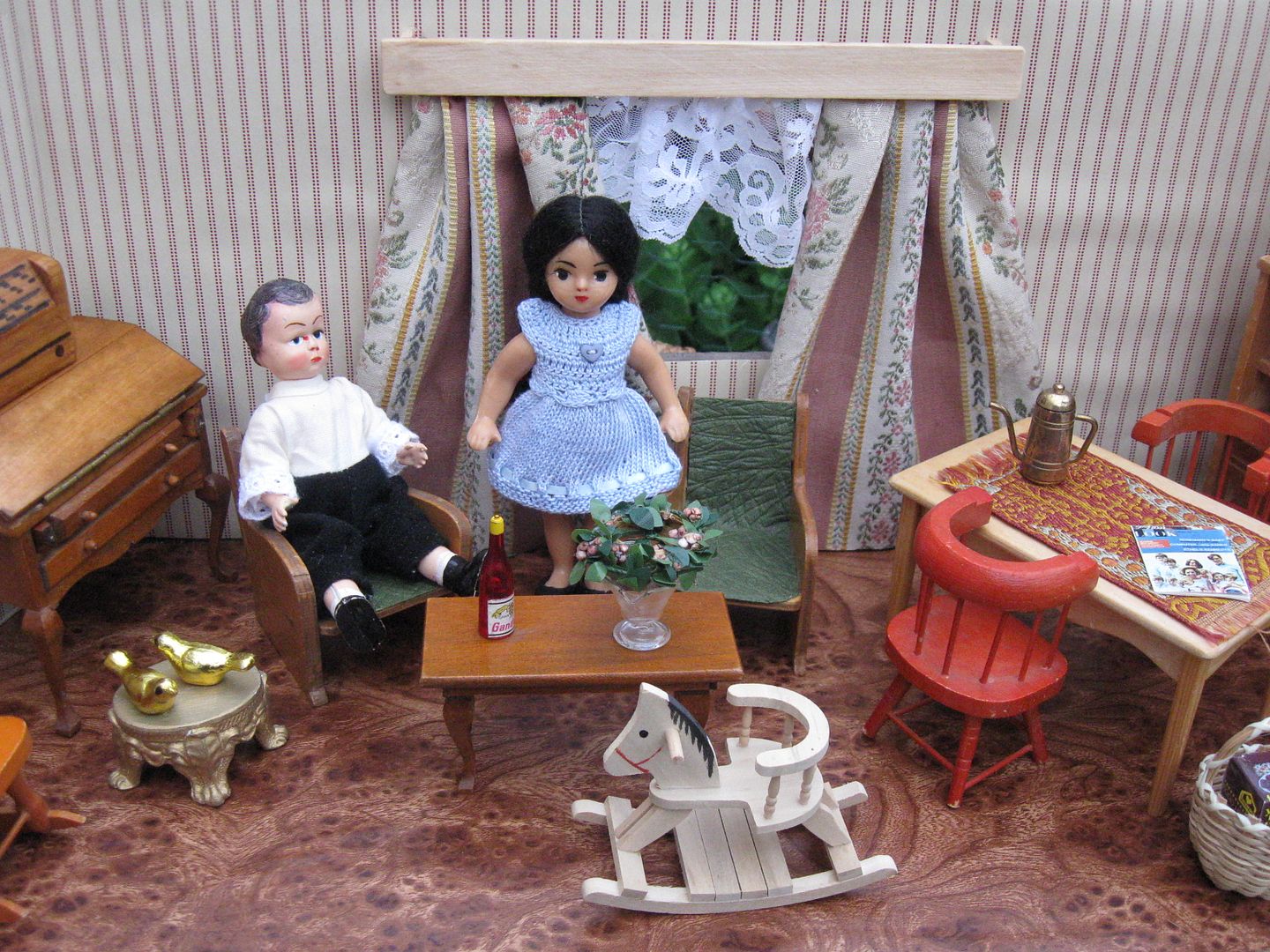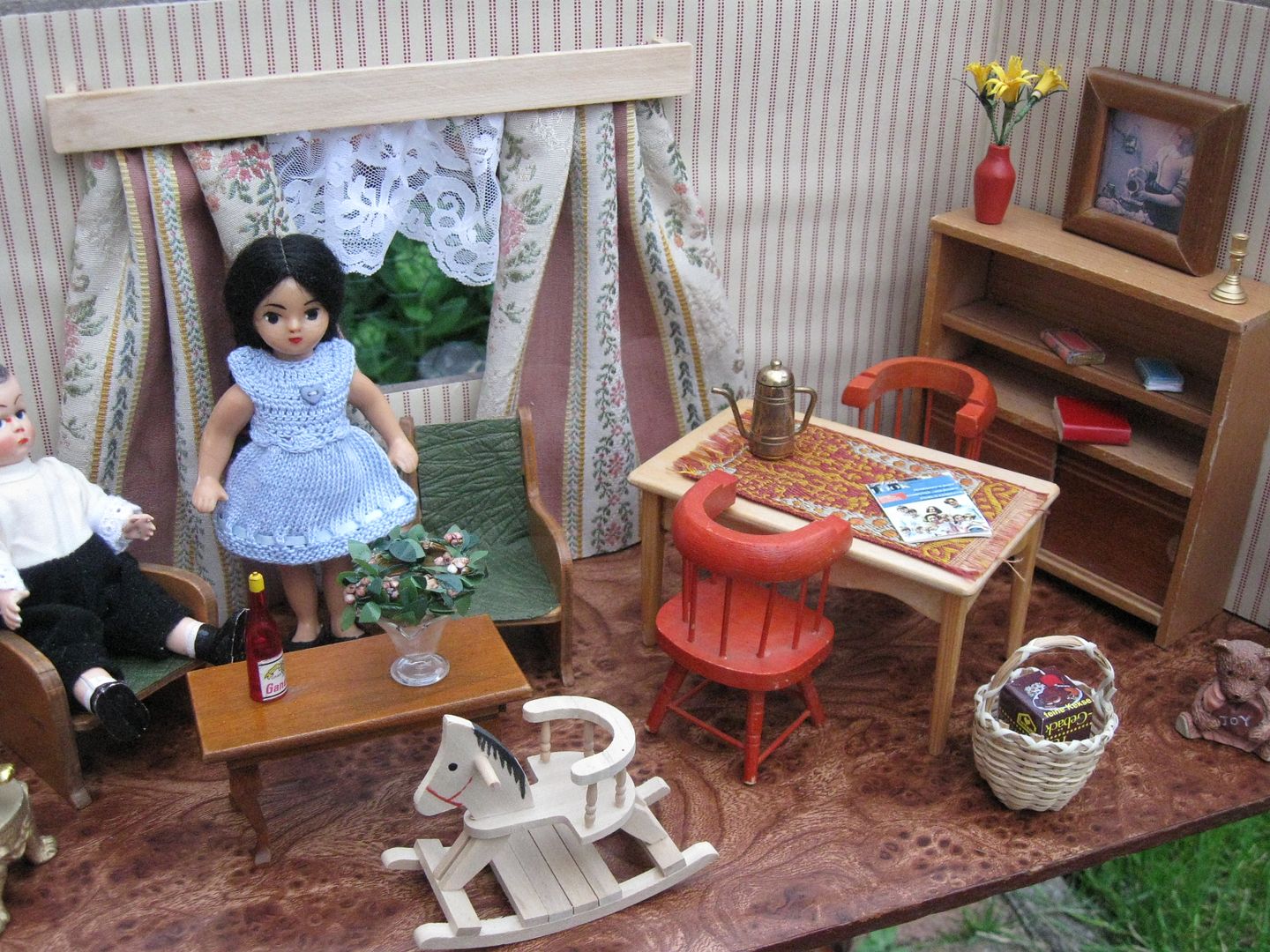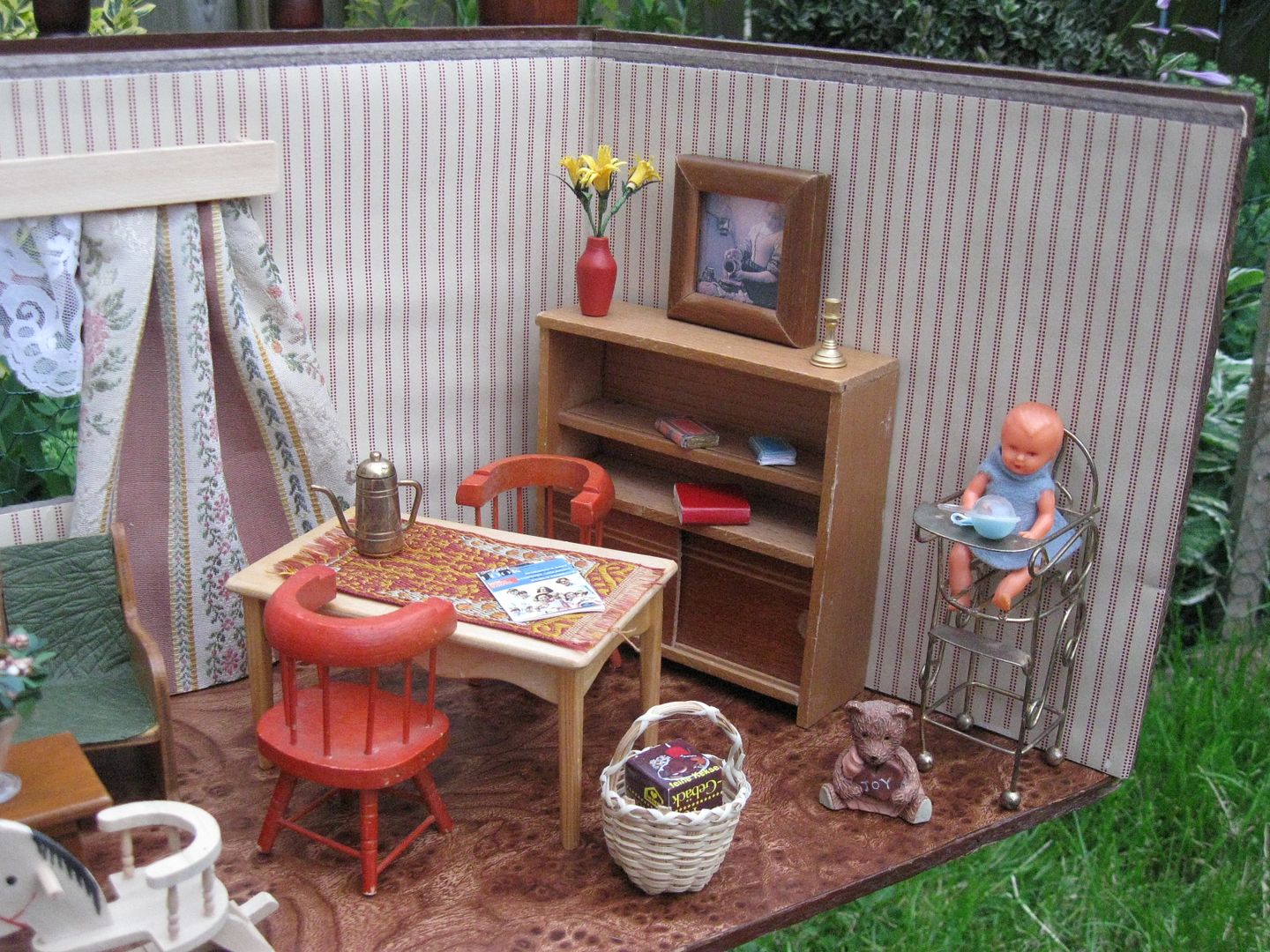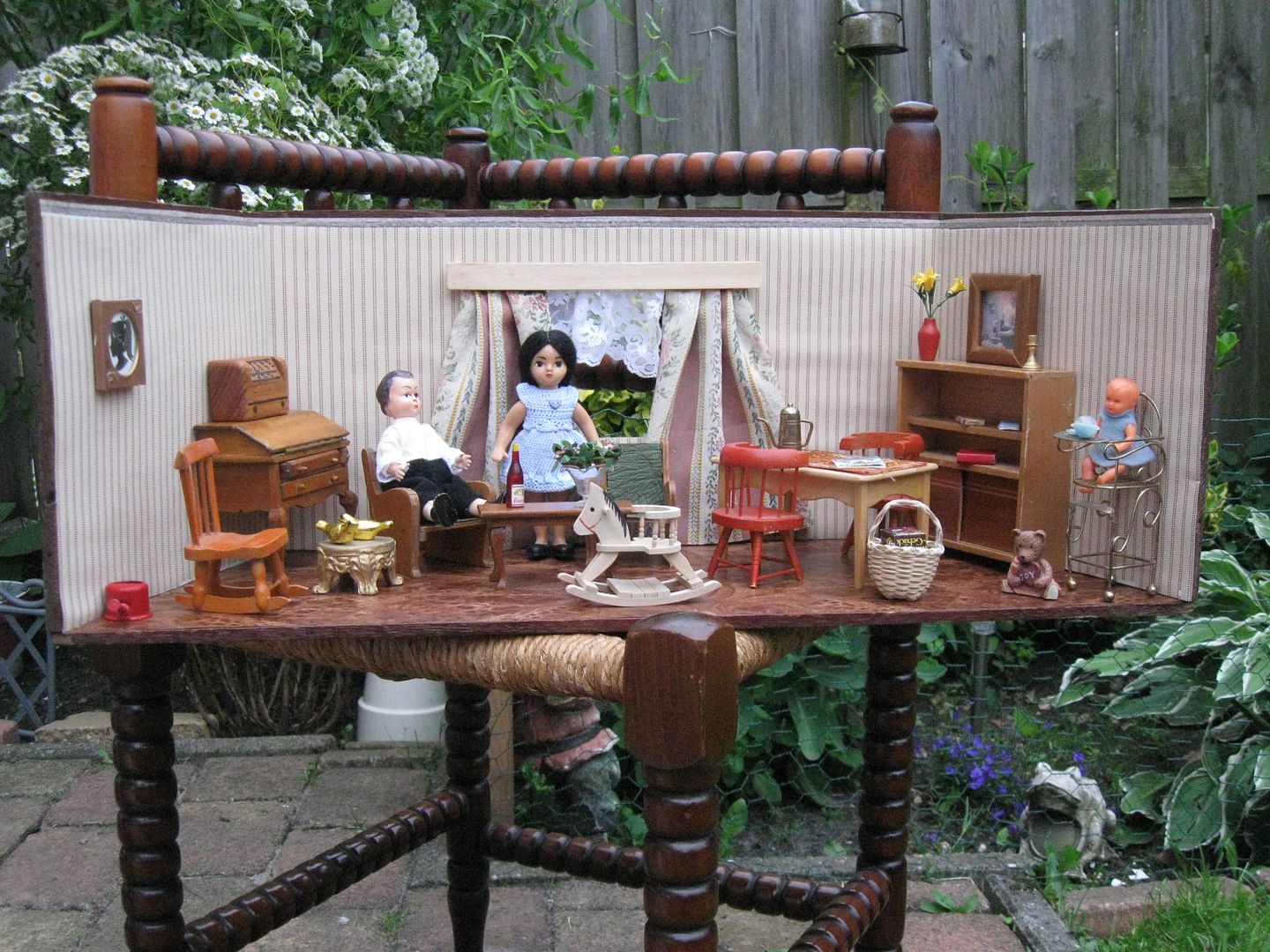 Antique 1940s Doll House Solid Pine Wood With Accessories 
Up for sale a nice old doll house living room 
Made in the end of the forties 
Doll house is made of solid pine wood 
The doll house has newer wallpaper 
The furniture and accessories are younger 
The room is 60 cm wide front, 
and is 21 cm high and deep. 
The curtains can not be closed 
Mother has put her best fine-knit dress on 
With this doll house you will get the following 
A wicker basket with 2 Bodo Hennig cake packages 
2 wooden arm chairs with green paper lining 
The secretary opens and has two brackets 
and drawers inside is missing one drawer. 
The cabinet doors can open 
A wooden Queen Anne style coffee table  
A pine wood dining table with woven table runner  
2 wooden dining table chairs 
A sideboard with 2 doors which can slide to open 
A wooden picture frame with a copy of the Milk Maid from Vermeer 
A Baroque style flower table with 2 birds 
A watering can made in hong kong 
A glass cooler with a Gandeze bottle 
A small bible, a red book and blue book, books can not open 
A Look magazine, pages open and are readable 
The baby wears a felt vest 
His back is marked Germany 
Arms and legs are jointed 
The mom wears a knitted dress 
She has ball jointed arms and legs 
She measures 14 cm - 5,5 inch tall 
The dad is the oldest and made of celluloid 
He has some wear on his hands 
Because of his age we did not try to undo his clothing 
to check for any markings. 
He has all his original paint 
The doll house measures approx 
Front wide 59.5 cm - 23.5 inch 
Back wide 44 cm - 17.5 inch 
The back of the doll house has a hole 
We think the previous owner once had made electrics inside 
All items have some wear from age 
Please do ask if you need more pictures 
Or if you want more details from some of the items 
As we are happy to answer every serious question 
Please note the weight of this doll house 
1.785 grams - 3.940 LB lb 
This is without a box and packaging materials