Antique Fechter Old Bear Authentic Austria 12.2 Inch Mohair Closed Mouth 1960s
Antique Fechter Old Bear Authentic Austria 12.2 Inch Mohair Closed Mouth 1960s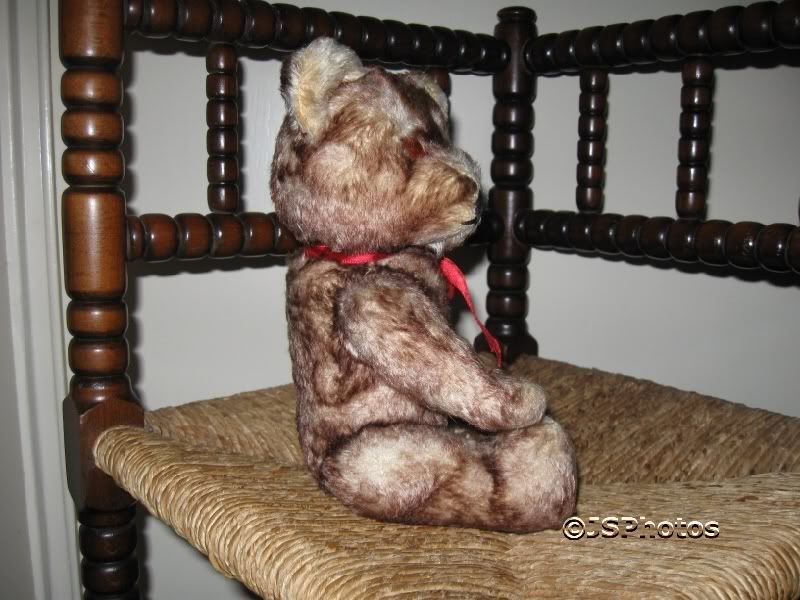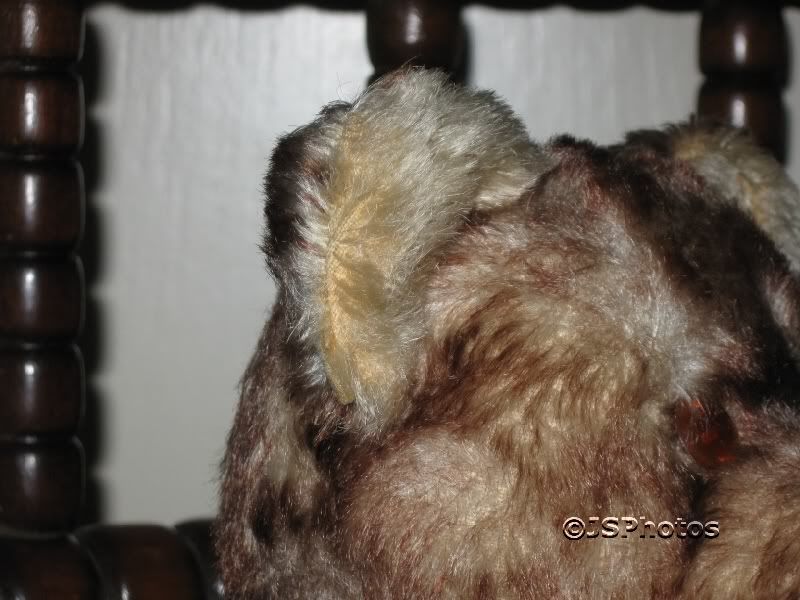 Fechter
Authentic Austrian Bear
Antique 12.2"
 Mohair
31 Cm /  12.2 Inch Standing
24 Cm / 9.4 Inch Sitting
Closed Mouth
Fur Paws
Embroidered Nose
Wearing a Red Satin Bow
Filling Is Very Firm
Wood Wool Stuffing
No Original Fechter Tag (Cut Off)
Bear Is in Excellent Condition
5 Way Jointed
Fur Is Mohair
Much of the Mohair Used by Fechter
Was the Same as Used by Steiff
Rare Closed Mouth
Don't Miss Out on
Owning This Vintage Collectors Item From the 60's
The Fechter Bears We Are Offering for Sale
Are Very Rare & Hard to Find
It Took Many Trips and Business
Meetings to Finally Arrange the Purchase
And to Make Them Available for You
For Anyone Who Is Interested
In Collecting One of the Most Prestigious and Sought After Austrian Bears
We Invite You to Read Our Bear Facts Page
To See How Rare and Hard to Obtain and Purchase They Really Are
We Are Very Fortunate to Have Been Able to Bring These Bears to Ebay
And to the Public and Offer Them for Sale
Fechter Bears - the History
Fechter Is the Best Known of the Austrian Bear Makers
 Making Bears From 1930 to 1979
After Ww2
Owned by Wilhelm & Berta Fechter of Neustadt Germany
Berta Learned Her Trade Working at the
Nicol Steiner Factory in 1949
Registered Their Business in a House in Leonhardbach District
First Materials Used Were American Army Blankets & Towels
Then They Used Excellent Quality Mohair
Berta Who Was Such a Hard Worker Made Sure
Everything Was Run Absolutely Perfect
She Would Make Sure Her Employees Were Always Working
 to Make Her Bears the Best and Would Often Say
 " No Time for Idle Chat "
Anyone Who Worked for Her Would Apprentice for 3 Years in College
 to Learn Everything They Could About Bear Making
And Then Apprentice Again at Her Factory..
All Fechter Bears Were Very Expensive to Buy
And They Wouldnt Sell Them Through Department Stores
Which Made Them Harder to Obtain..
The Bears Were Made With Mohair and Had Open Mouths..
Very Few Had Closed Mouths and Are Rare and Hard to Find Now.
 Austrian Buyers Loved the Open Mouths
 Uk Buyers Loved the Closed Mouths
1960's - 1970's
Major Expansion and the Factory Was Moved
To Wies in 1973.
Wies Is a Town in the District of Deutschlandsberg in Styria in Austria.
From 1973 Fechter Began to Use the Styria Tags.
Sadly Berta Fechter Died and Her Husband Wilhelm Took Over
 the Factory Until 1979..
Wilhelm Fechter Passed Away in 1983
And the Contents of the Factory Sold to a Dealer From Usa
As You Can See the History of Fechter Bears Is Very Interesting
And to Actually Own One of These Bears Is a Must Have for Any True Bear Collector 
*JS Photography props are not included in the sale
For Many Years We Supply Vintage, Antiques
Rare Collectibles & One of a Kind Irreplaceable Items

We never alter, repair or replace any of the features
on our items as we like to leave them
in the original condition for our collectors
We feel replacing them with anything from a different era
makes them no longer original or authentic

All of our items are heavily researched for hours by our staff  
With a massive library of Collectors Identification Guides & Books, Magazines
 and Internet research
Everything we can find that pertains to that particular item
 we then type in the description

We do our utmost to correctly identify and price all of our items accordingly

We work to take as many photographs as possible
to help show the buyer in detail what they are purchasing

The items are then carefully packaged and put into a storage facility
where they are not removed until purchased and shipped


Buy with Confidence from One of the Worlds
Top Trusted Sellers of Vintage & Retired Bears and Collectible Items 


All rights reserved © Jadees Antique Bear Shoppe
All text, graphics, images, templates are copyrighted
by JSPhotos & Jadees Antique Bear Shoppe

Those should not be duplicated, copied, used
or modified in any way without our permission

All graphics and logo's from brand names are copyrighted
by their rightful owners and are used with permission.
We Ship Worldwide

All items with item location CANADA
Will be shipped by Canada Post

All items with item location NETHERLANDS
Will be shipped by PostNL Netherlands

If you wish to combine shipping with another item
from our NETHERLANDS or CANADIAN Shoppe
Please check the store locations

Items purchased from different store locations
are Not Eligible for combined shipping
and will be shipped in separate parcels

If your items are purchased from the same location
we are happy to combine shipping for you

Please note that the additional item(s) must be purchased
within a 24 hour deadline
so that they may be packaged together


"Blessed shall be thy basket and thy store"
Deuteronomy (ch. XXVIII, v. 5)