Antique Steiff Hand Puppet Jocko Chimpanzee Mohair
Steiff Hand Puppet Jocko Chimpanzee  Mohair
799 317
1949 - 1958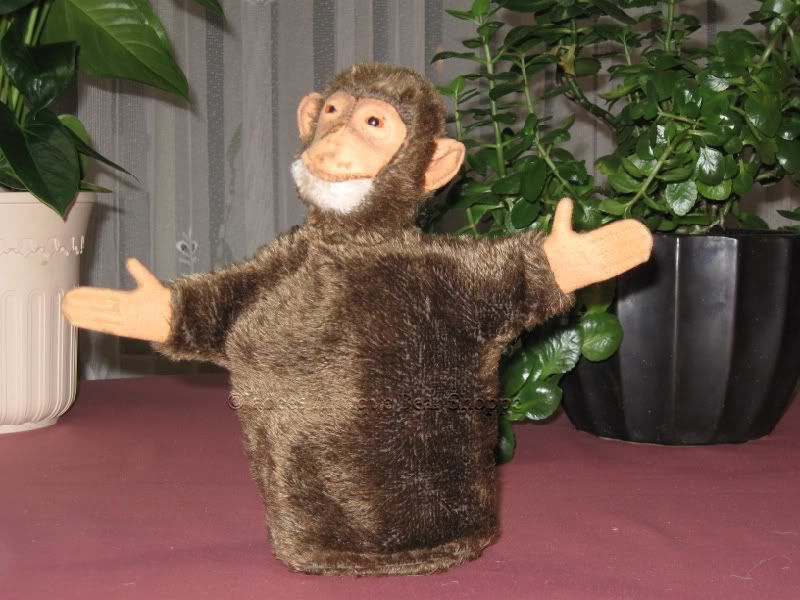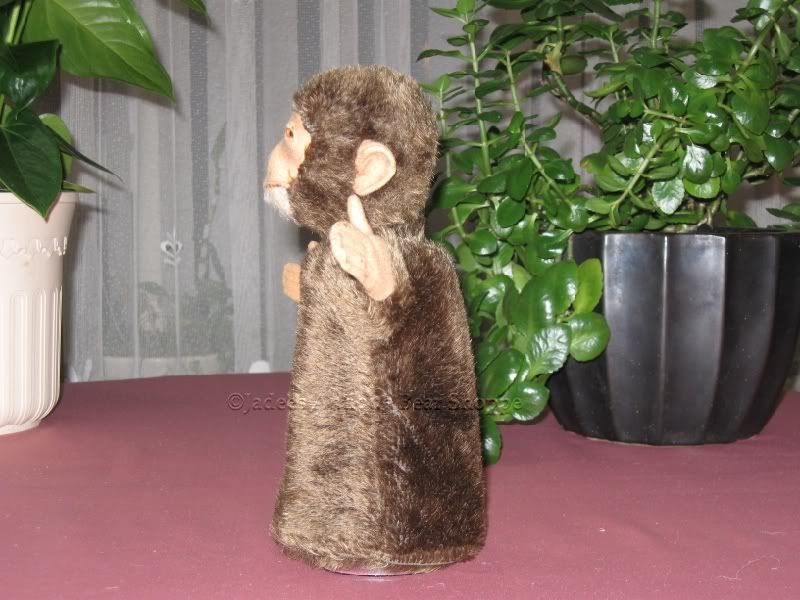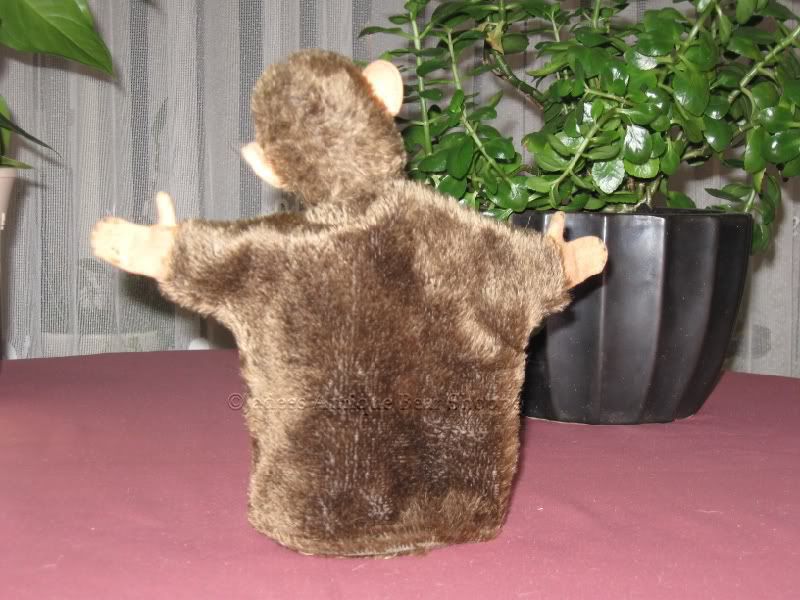 Steiff Hand Jocko Chimpanzee Mohair 799 317 1949 - 1958

Made by Steiff in Giengen

Made of the highest quality mohair

This Steiff has been produced partly by hand
from original patterns, using the finest natural materials.

All bears & animals with the button in ear
have been made by hand with loving care.

Another secret of our success is the bear & animal,
unique and inimitable expression.

Indeed is a typical Steiff expression!

Pure mohair
99% intact

Glass eyes

Felt Face , Hands and Ears


Original Steiff
Knopf im Ohr

Made In Germany

1949 - 1958

Ean 317
Serie 79 9

Measures approx
17 cm / 6.7 Inch tall

Good vintage Condition

Little wear from age
Face and hands need tender cleaning
We leave this to the buyer

No button or tag
Hole is visible where button once was

Page 342 Steiff Sortiment 


Pictures are part of the description



Another great collectible
By
Jadees Antique Bear Shoppe


One of the Worlds Top Sellers of Quality Steiff
We Always Bring the Best for our Customers



See my other listings for more great items!


For Many Years We Supply Vintage, Antiques
Rare Collectibles & One of a Kind Irreplaceable Items

We never alter, repair or replace any of the features
on our bears & animals as we like to leave them
in the original condition for our collectors

We feel replacing them with anything from a different era
makes them no longer original or authentic

All of our bears are heavily researched for hours by our staff
with a massive library of Bear Collectors Identification Guides & Books,
Bear magazines and Internet research.

Everything we can find that pertains to that particular bear we then type in the description.
We do our utmost to correctly identify and price all of our items accordingly.

Professional photographers work to take as many pictures as possible
to help show the buyer what they are purchasing.

The bears are then carefully packaged and put into storage
where they are not removed until purchased and shipped.



Buy with Confidence from One of the Worlds
Top Trusted Sellers of Vintage & Retired Bears 


We accept all major credit cards through Paypal




We Ship Worldwide

All items with item location CANADA
Will be shipped by Canada Post

All items with item location NETHERLANDS
Will be shipped by TNT Post Netherlands

If you wish to combine shipping with another item
from our NETHERLANDS or CANADIAN Shoppe
Please check the store locations

Items purchased from different store locations
are Not Eligible for combined shipping
and will be shipped in separate parcels

If your items are purchased from the same location
we are happy to combine shipping for you

Please note that the additional item(s) must be purchased
within the 3 day deadline
so that they may be packaged together






"Blessed shall be thy basket and thy store"


Deuteronomy (ch. XXVIII, v. 5)









 

template by melissa

txzj pxzj3306 txzj5