Antique Thuringia Germany Mohair Bear 1960s
Antique Thuringia Germany Mohair Bear 1960's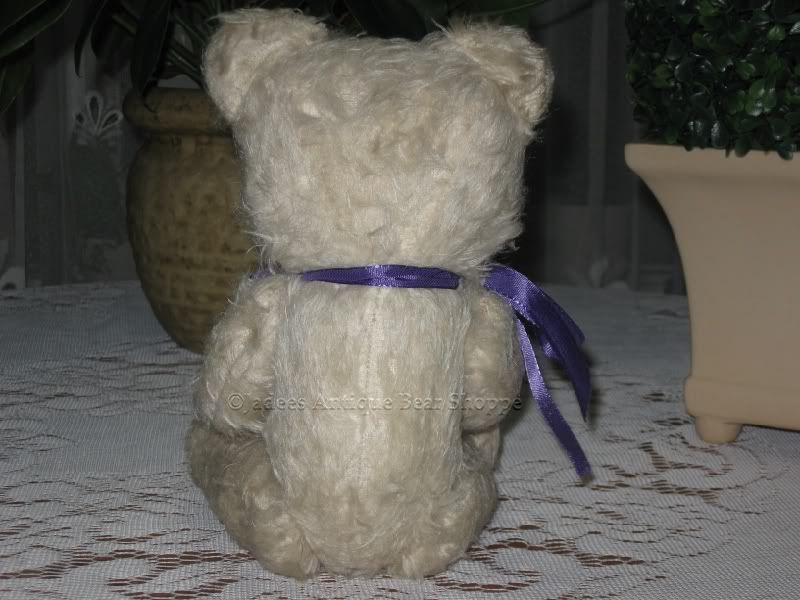 Antique Thuringia Germany Mohair Bear
wearing purple ribbon

VERY CUTE !! 


1960s
Glass eyes
Horizontal stitched nose

Jointed with unique plastic mechanism
to make the left limbs go click by click in place.
Right arm and leg move without those clicks
Hard stuffed with wood fibers
Felt paw pads with no damage
Squeaker no longer working
12 inch / 30 cm tall

8 inch / 20 cm sitting
Used condition

This bear is more then 50 years old
It is common practice to define "antique",
as applying to objects at least 50 years old.

For Many Years We Supply Vintage, Antiques
Rare Collectibles & One of a Kind Irreplaceable Items

Buy with Confidence from One of the Worlds
Top Trusted Sellers of Vintage & Retired Bears
This item will be shipped Worldwide
by
TNT Post Netherlands
Method used: IPP Airmail Priority


"Blessed shall be thy basket and thy store"


Deuteronomy (ch. XXVIII, v. 5)



Template designed by 2angelsboutique ~ Copyright 2006

txzj pxzj13727 txzj66 txzj71