Ashton Drake Alexander Bear Artist Lenore DeMent
Ashton Drake Galleries
Alexander
Artist Designed by Lenore DeMent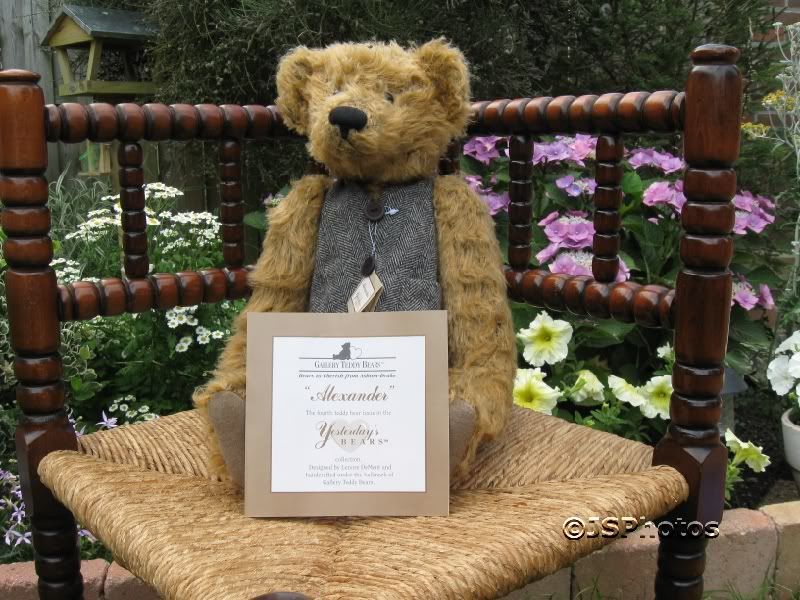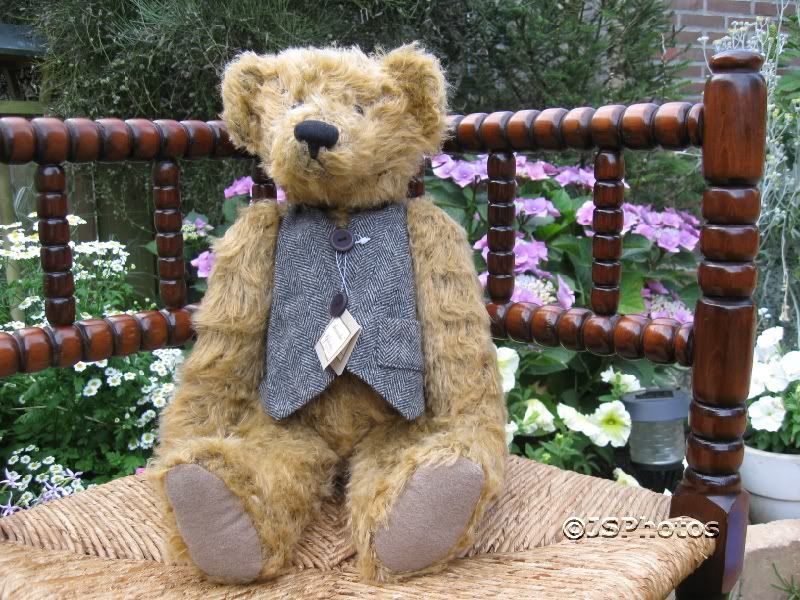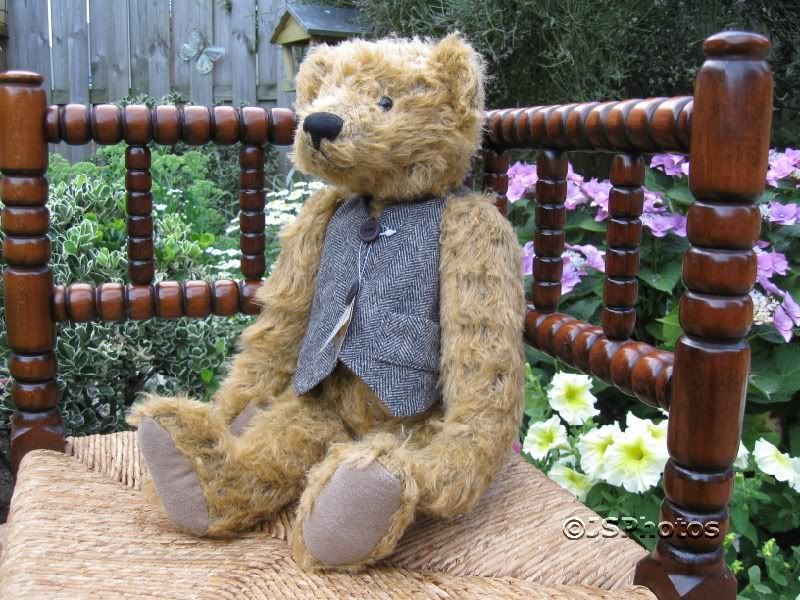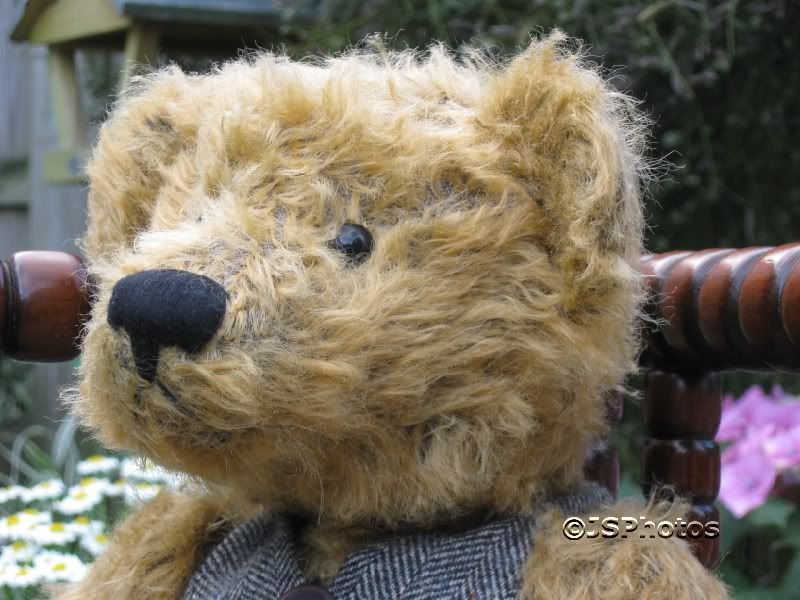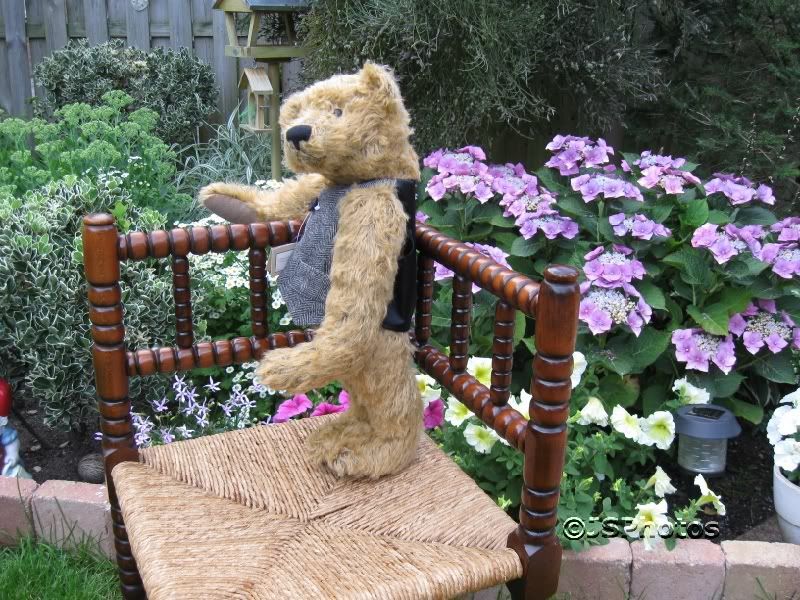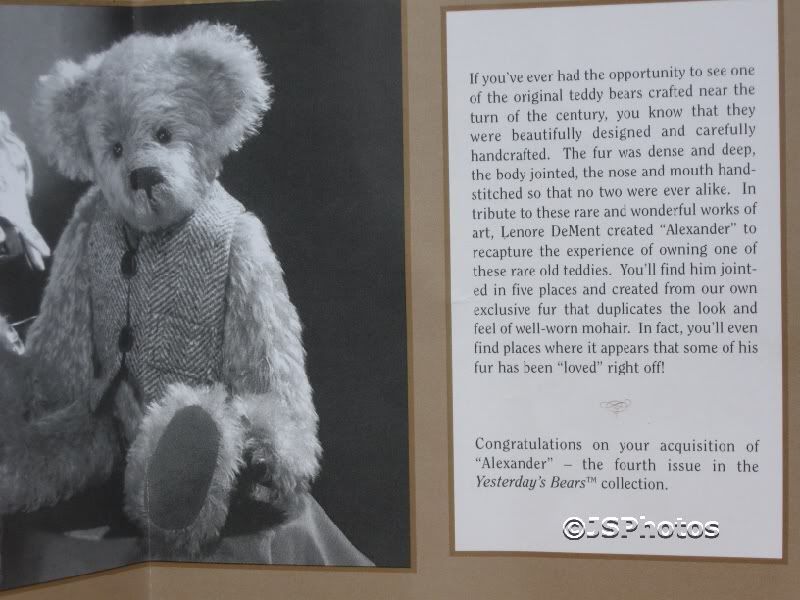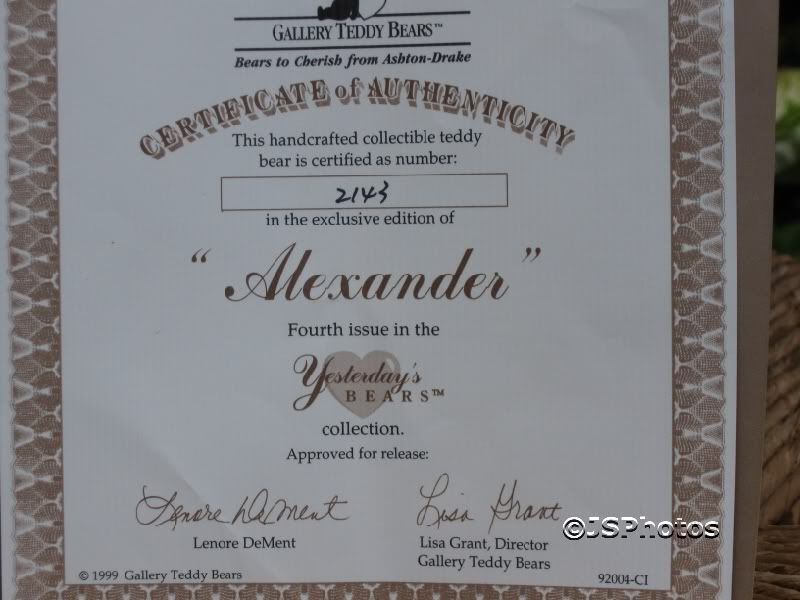 Ashton Drake Galleries
Alexander
Artist Designed Bear By Lenore DeMent

Gallery Teddy Bears
Bears to Cherish from Ashton-Drake

The Fourth Teddy Bear Issue
In The Yesterday's Bear Collection

Limited Edition
" Alexander "
Nr 2143

33 cm / 13  Inch Sitting
46 cm / 18 Inch Long

5 Way Jointed

Brand New with Certificate
All Original Tags

Bear Has Only Been Displayed
Never Been Played With
 Bought From A Private Collection

Please feel free to browse our shoppe
for more bears in this Collection !

Cuddle up to the magic of Yesterday's Bears

Much like you might find a long forgotten treasure in Grandma's attic,
You can now discover and enjoy a new generation
Of teddy bears filled with old fashioned charm.

The talent of Lenore DeMent, well known among bear lovers and collectors
for many years, brings you "Alexander",
the fourth issue in the Yesterday's Bears Collection.

This very distinguished gentleman teddy is handcrafted,
hand stitched collectible bear
Who sports a very distinguished herringbone vest.
He has been designed exclusively for Gallery Teddy Bears and for you !

If you've ever had the opportunity to see one of the original teddy bears
crafted near the turn of the century, you know that they were
beautifully designed and carefully handcrafted.

The fur was dense and deep, the body jointed, the nose and mouth
handstitched so that no two were ever alike.

In tribute to these rare and wonderful works of art,
Lenore DeMent created "Alexander"
to recapture the experience of owning one of these rare old teddies.

You'll find him jointed in five places and created from our own exclusive fur
that duplicates the look and feel of well worn mohair. In fact you'll even find places
where it appears that some of his fur has been "loved" right off!

All rights reserved  © Jadees Antique Bear Shoppe
All text, graphics, images, templates are copyrighted
by JSPhotos & Jadees Antique Bear Shoppe

Those should not be duplicated, copied, used
or modified in any way without our permission.

All graphics and logo's from brand names are copyrighted
by their rightful owners and are used with permission.

We Deal in Vintage, Antiques, Rare Collectibles & One of a Kind Irreplaceable Items

All of our Items are Kept Carefully Sealed in Storage
in a Smoke Free Environment
This item will be shipped Worldwide
by TNT Post Netherlands.
Method used
IPP Airmail Priority Signed For with Tracking.




"Blessed shall be thy basket and thy store"

Deuteronomy (ch. XXVIII, v. 5)




txzj pxzj428 txzj34 txzj50