Ashton Drake Alexandra Bear Artist Vicky Lougher 2000
Ashton Drake Galleries
Alexandra
Artist Designed Bear
By Vicky Lougher 2000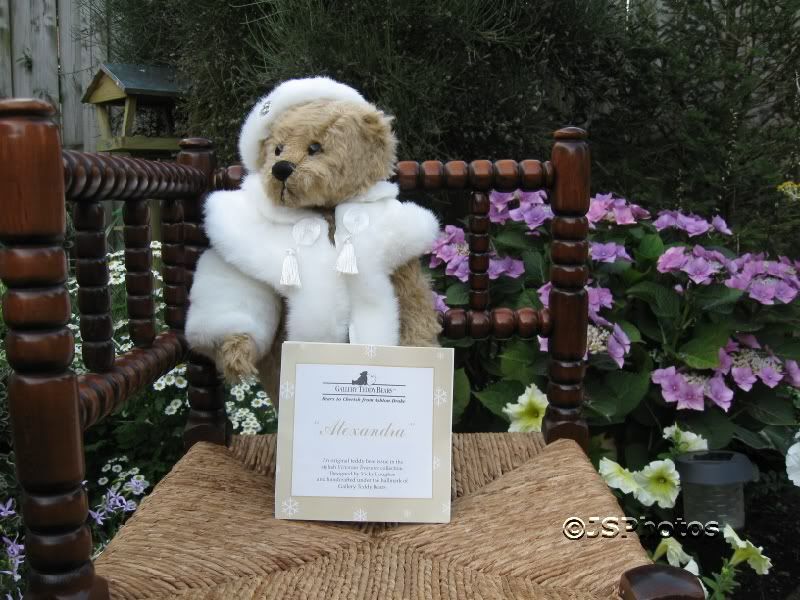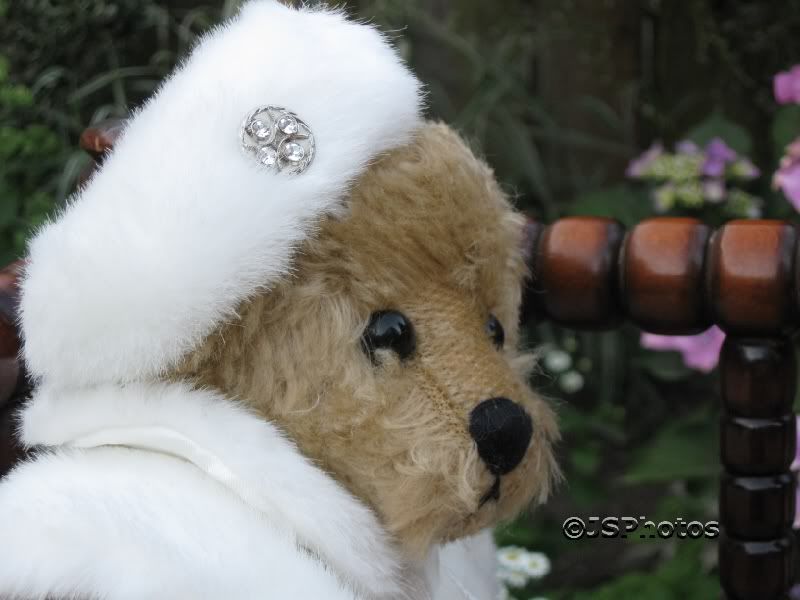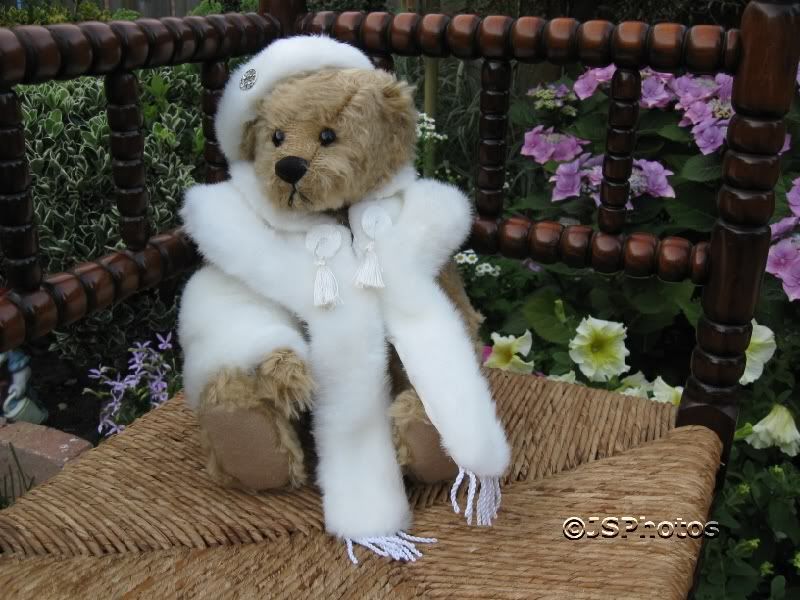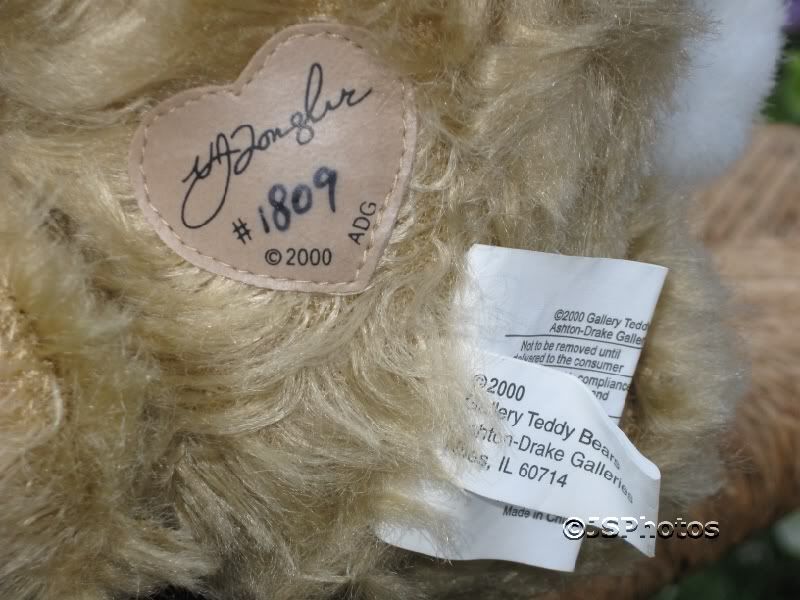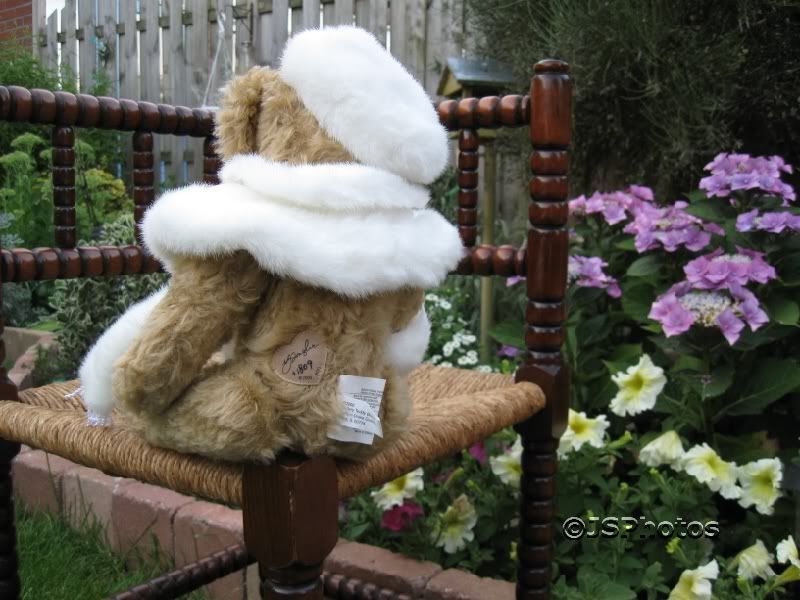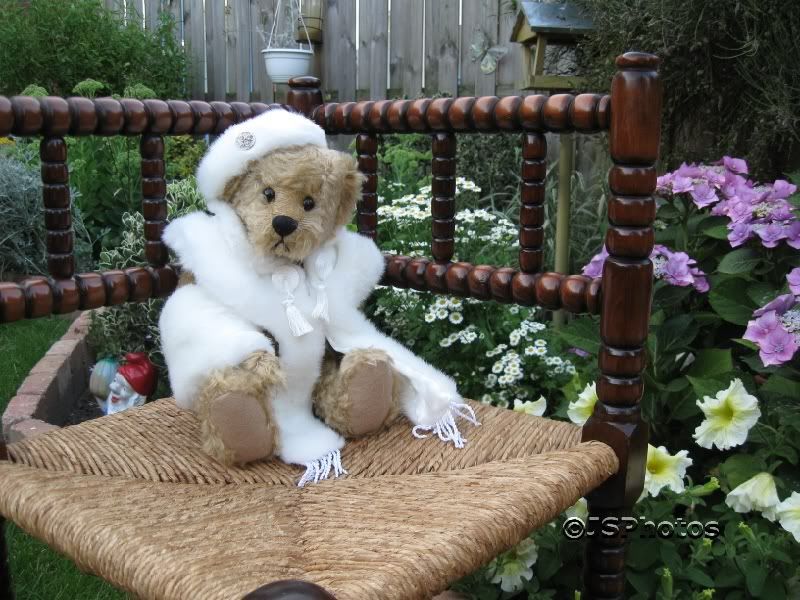 Ashton Drake Galleries
Alexandra
Artist Designed Bear By Vicky Lougher 2000

Gallery Teddy Bears
Bears to Cherish from Ashton-Drake

Limited Edition
" Alexandra "
Nr 1809

Victorian Treasure Collection

26 cm / 10  Inch Sitting
38 cm / 15 Inch Long

5 Way Jointed

Brand New with Certificate
All Original Tags

Bear Has Only Been Displayed
Never Been Played With

Bought From A Private Collection
Share In The Magic Of Victorian Treasures

Decked Out In Vintage Clothing They Discovered In A Dusty Attic,
These Little Lady Bears Are the Very Picture OF Old Fashioned Charm.

In Her Adorable Victorian Treasures Collection, Artist Vicky Lougher
Recaptures All The Fashionable Elegance Of The Victorian Era.

Expertly Handcrafted, With 5 Way Jointing,
Handstitched Noses and Mouths, And Hand Tailored Clothing,
These Fine Collectible Bears Are Designed Exclusively
For Gallery Teddy Bears... And For You.


" Alexandra "
Congratulations on your acquisition of "Alexandra"
An original issue in the Victorian Treasures Collection.

The elegant Alexandra arrives for tea in her typical grandiose style.

She never leaves home without her furs, and today is no exception.
She chooses a luxurious white fur trimmed cape with tasseled fasteners,
And for her coup de grace, a darling fur muff
A favorite accessory of the upper crust society in which she circulates

Like her companions, Alexandra never appears in public without a proper hat,
And today she favors a stylish pillbox accented with a glistening jeweled brooch.
To lend a touch of class to any occasion, Alexandra's your Bear!

With her fleecy soft fur, her well bred little face and her elegant costuming,
Alexandra is a bear you'll love to love for many years to come.
 
All rights reserved  © Jadees Antique Bear Shoppe
All text, graphics, images, templates are copyrighted
by JSPhotos & Jadees Antique Bear Shoppe

Those should not be duplicated, copied, used
or modified in any way without our permission.

All graphics and logo's from brand names are copyrighted
by their rightful owners and are used with permission.



We Deal in Vintage, Antiques, Rare Collectibles & One of a Kind Irreplaceable Items

All of our Items are Kept Carefully Sealed in Storage
in a Smoke Free Environment
This item will be shipped Worldwide
by TNT Post Netherlands.
Method used
IPP Airmail Priority Signed For with Tracking.




"Blessed shall be thy basket and thy store"

Deuteronomy (ch. XXVIII, v. 5)




txzj pxzj555 txzj44 txzj83