Avon 2000 Plush Chamois Lion Collectible Toy
 AVON COLLECTIBLE PLUSH LION
7 1/2" tall
3 hang tags
  the O has a green stone
other tag reads Avon 1999
 and is like a little booklet that opens to read..
 I am a lion , i like to roar. It really makes my spirits soar.
3rd tag is in french and reads the same poem
tush tag says Avon Canada
GREAT for AVON Collectors or LION Collectors
very very soft suedelike material with a 2000 embroidered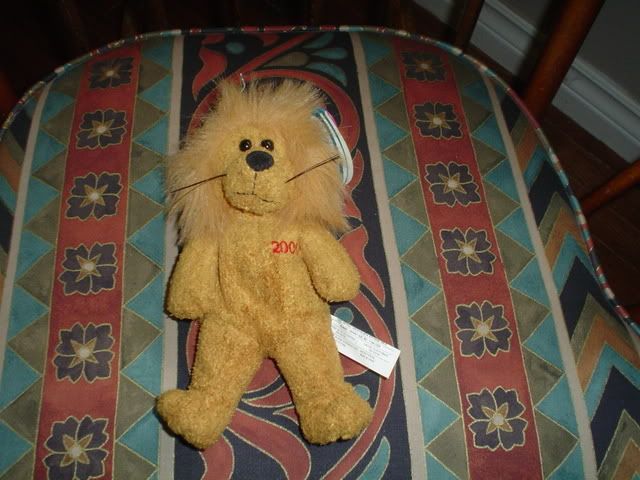 "Blessed shall be thy basket and thy store"

Deuteronomy (ch. XXVIII, v. 5)