Baby Gund Pokey Rattle Bear Cuddly Pals 58402 2004
  BABY GUND BEAR
CUDDLY PALS
~ POKEY RATTLE ~
2004
# 58402
VERY CUTE & SUPER SOFT
8" TALL
LIGHTWEIGHT

ALL FEATURES ARE EMBROIDERED AND SAFE FOR BABIES
RATTLE INSIDE
WEARING A CUTE BEAR BIB MADE OF TERRYCLOTH & SATIN
COMES WITH ALL ORIGINAL TAGS
GOSH THIS BEAR IS SO CUTE !!!
SMOKE FREE HOME
**AS ONE OF EBAYS TOP POSITION STORE SELLERS OF GUND BEARS
I WOULD LIKE TO EXTEND MY LOVE AND GOOD WISHES
THE BEAR I AM SELLING IS MY GIFT
AND ALL PROCEEDS WILL BE DONATED TO THE
WORLD WILDLIFE FUND
TO SAVE THE BEARS AND OTHER ANIMALS
MAY YOU CHERISH THIS CUTE BEAR 
AS MUCH AS I DO
WITH ALL OF MY BEARS....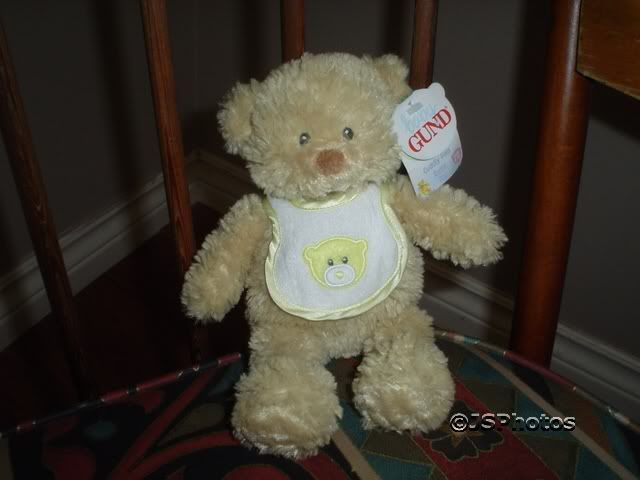 "Blessed shall be thy basket and thy store"

Deuteronomy (ch. XXVIII, v. 5)
---