Boyds Bears Bailey & Friends EDMUND T. BEAR with Santa Hat
Boyds Bears Bailey & Friends  
EDMUND T. BEAR w Santa Hat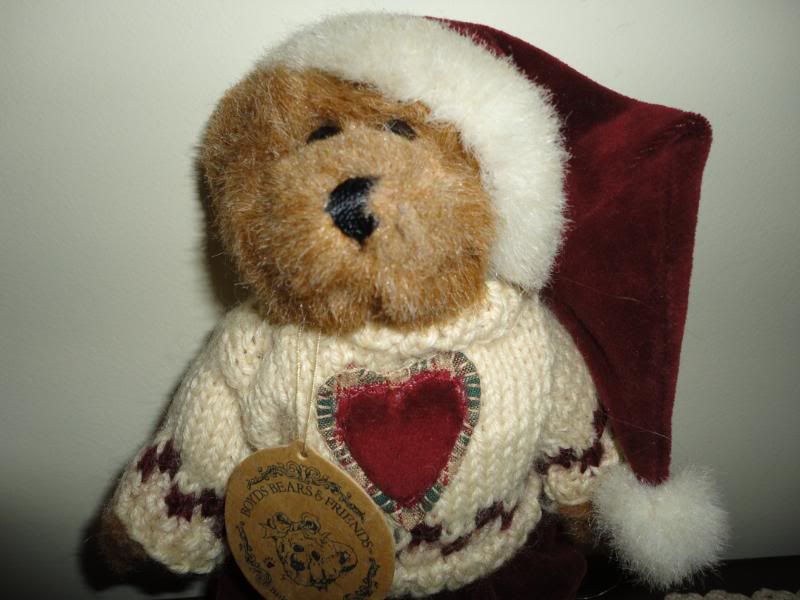 Boyds Bears & Friends


The Boyds Collection Ltd.

The Archive Series
Bailey & Friends

1990-98


EDMUND T. BEAR


Dressed in a Knitted Sweater 
Adorned with a velvet heart


Also wearing velvet pants
& a velvet Santa hat


Fully Jointed

8 inches tall

Handmade - Retired


Comes with All Tags
Paper tag has wear


" Edmund T. Bear is Bailey Bears
oldest and dearest friend.

Like Bailey , Edmund gets a brand
new outfit once a year,
twice if the Head Bean is particularly creative.

Although Bailey Bear was inspired by
the head beans very own daughter,
dear ole Edmund T. seems to have no
ancestors whatsoever."