Brass Button Bears Iceberg Augie Jointed Talking Bear Polar Friends 2001
BRASS BUTTON BEARS

ICEBERG AUGIE 
TALKING BEAR

13"  tall ..  moveable legs and arms

comes dressed in a knitted shirt

and removable nylon parka jacket

 that zips up and tie string , pockets that open

and hood & sleeves with furry trim

jacket says AUGIE on the chest with three snowflakes..
Also has a backpack that opens 
 and made out of strong nylon material
tush tag reads -
Iceberg Augie And His Polar Friends  "Iceberg Augie"
Phrases he says :
" I'm Iceberg Augie , Im here to save the day"
"Come with me on my Arctic Adventure"
*VERY NICE ITEM !!!
Excellent Condition

smoke free home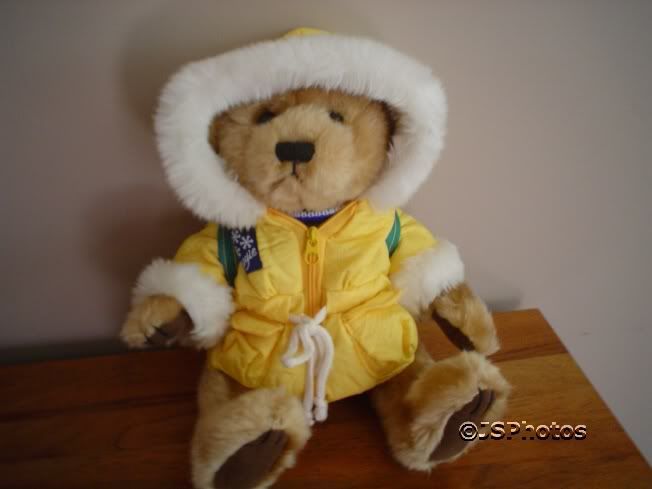 "Blessed shall be thy basket and thy store"

Deuteronomy (ch. XXVIII, v. 5)
---