Disney / Applause LION KING Lot of 8 Mechanical Toys Timon Flashlight Ed Hyena
| | |
| --- | --- |
| | |


Disney LION KING Lot of 8 Toys TIMON Flashlight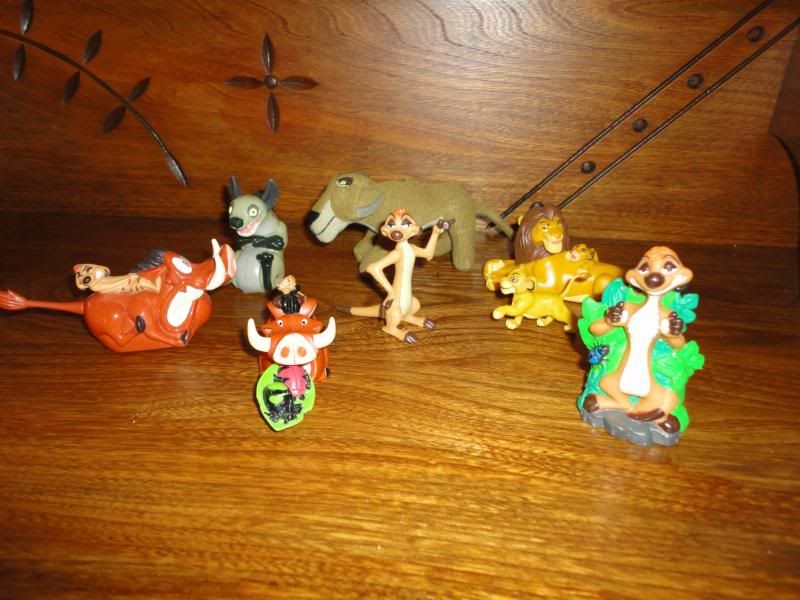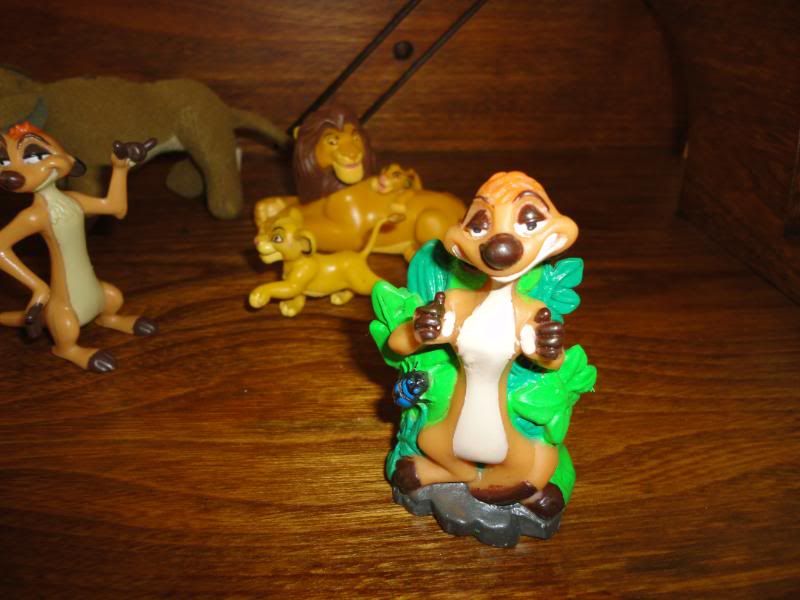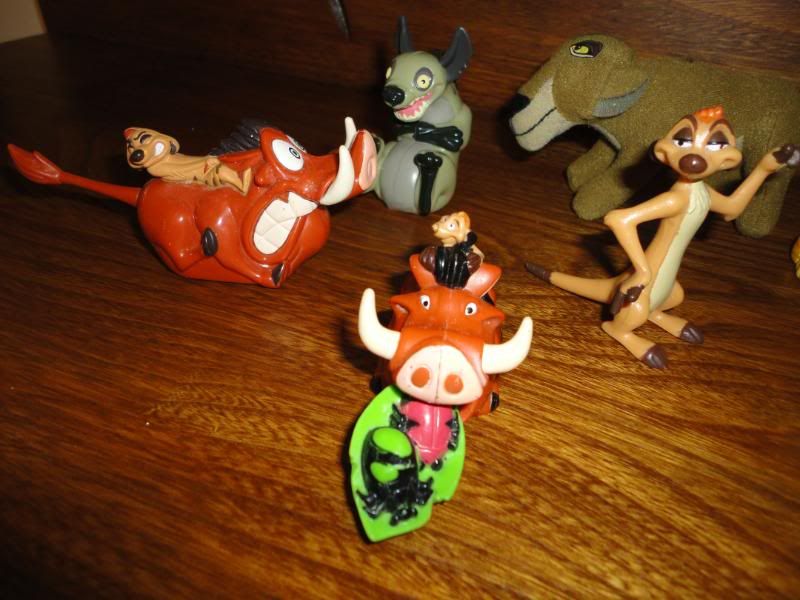 Lot of 8 Toys
including a light up rubber Timon Flashlight 
1.  Moving Ed the Hyena 
Makes a funny noise when you move him
3" 
2. Simba with his dad Mufasa
2" tall x 5" long
3. Timon & Pumbaa Pull String Toy
Pull the string from Pumbaa's mouth to make them move along
3.5" long x 2" tall
4. Timon & Pumbaa Pull Back Rolling Toy
Pull the toy back on its wheels to make it move
4" long x 2" tall
5. Disney Applause SIMBA toy
2" long x 1.5" tall
6. Timon
3" tall
7. Timon Rubber Flashlight
Works 100%
Squeeze the sides to make it light up
3" tall
8. Soft stuffed Scar 
6" long x 2.5" tall
All Toys are sold AS IS 
For Many Years We Supply Vintage, Antiques
Rare Collectibles & One of a Kind Irreplaceable Items

All of our Items are Kept Carefully Sealed in Storage
in a Smoke Free Environment

We never alter, repair or replace any of the features
on our bears & animals as we like to leave them
in the original condition for our collectors
We feel replacing them with anything from a different era
makes them no longer original or authentic

Buy with Confidence from One of the Worlds
Top Trusted Sellers of Vintage & Retired Bears


See my other listings for more great items!

We accept all major credit cards and bank payments through Paypal
This item will be shipped Worldwide
by
Canada Post
Method used: Airmail with Insurance


"Blessed shall be thy basket and thy store"


Deuteronomy (ch. XXVIII, v. 5)






txzj pxzj3622 txzj89