Efteling Holland Gnome Letter U Uniform Statue The Laaf Collection 1998 Ltd Ed
- U - 
 I called Lup Laaf 
'm General Outreach 
I organize meetings for 
Laafse veterans. No one is there 
because Lavender never delivered struggle 
recognize me in the disappointed look, 
big mustache and red nose. 
I am not in possession of a weapon, because 
I'm not going to fight with my brothers 
I love parades, tattoo, royal 
honors and wanted to a 
beat up pretty battle somewhere in Waterloo. 
My nickname is therefore Lapoleon
- Translated from Dutch-  
- U -
 Ik heet Lup Laaf
en ben Generaaal Buitendienst
Ik organiseer bijeenkomsten voor 
Laafse oudstrijders. Niemand komt er
omdat de Laven nooit strijd hebben geleverd
Mij herken je aan de teleurgestelde blik,
grote hangsnor en rode neus.
Ik ben niet in bezit van een wapen, omdat 
ik de strijd aan ga met mijn broers
Ik hou van parades, taptoe, koninklijke 
onderscheidingen en wil wel eens een 
mooie slag slaan, ergens bij Waterloo.
Mijn bijnaam is dan ook Lapoleon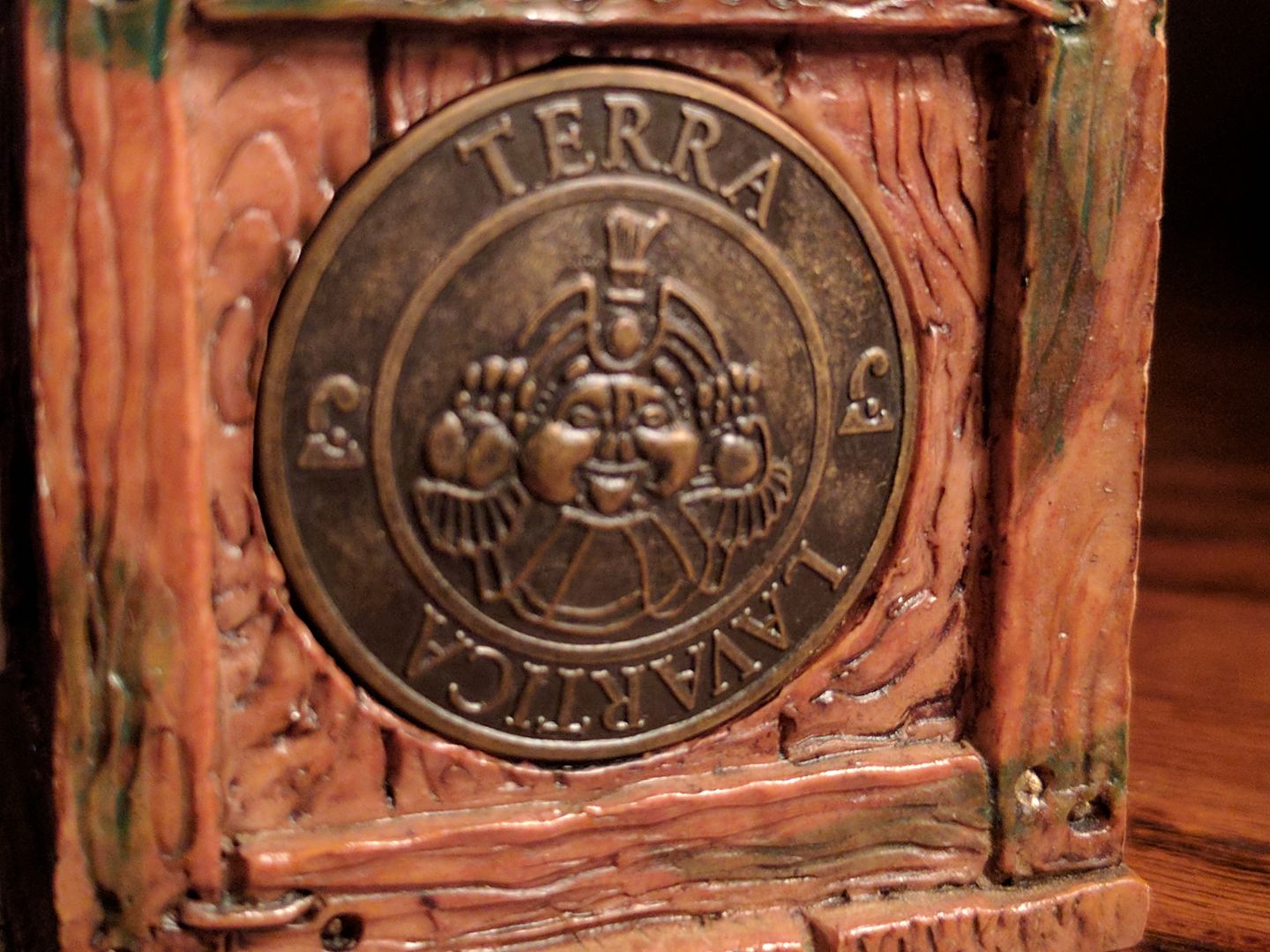 Highly collectible Laaf 
Letter U for Uniform 
Terra Lavartica 
Laaf Products Bv 
De Efteling Holland 
Handmade in China 
Made of Resin 
Certified by Ton 
No Box or certificate 
Statue measures approx 
14 cm - 5.5 inch 
Base is 5 cm - 2 inch 
Been displayed light wear on base
Serial nr U.01.09238 
Please visit our Shoppe for the rest of the alphabet set A-Z to complete
your collection while they last
We also have the Gnome Tower Display Cabinet for the Laaf Gnomes for sale
Feel free to email if you require any other Laaf figurines
*JS Photography props are not included in the sale
For Many Years We Supply Vintage, Antiques
Rare Collectibles & One of a Kind Irreplaceable Items

We never alter, repair or replace any of the features
on our items as we like to leave them
in the original condition for our collectors
We feel replacing them with anything from a different era
makes them no longer original or authentic

All of our items are heavily researched for hours by our staff  
With a massive library of Collectors Identification Guides & Books, Magazines
 and Internet research
Everything we can find that pertains to that particular item
 we then type in the description

We do our utmost to correctly identify and price all of our items accordingly

We work to take as many photographs as possible
to help show the buyer in detail what they are purchasing

The items are then carefully packaged and put into a storage facility
where they are not removed until purchased and shipped


Buy with Confidence from One of the Worlds
Top Trusted Sellers of Vintage & Retired Bears and Collectible Items 


All rights reserved  c Jadees Antique Bear Shoppe
All text, graphics, images, templates are copyrighted
by JSPhotos & Jadees Antique Bear Shoppe

Those should not be duplicated, copied, used
or modified in any way without our permission

All graphics and logo's from brand names are copyrighted
by their rightful owners and are used with permission.

We accept all major credit cards and bank payments through
PAYPAL
We Ship Worldwide

All items with item location CANADA
Will be shipped by Canada Post

All items with item location NETHERLANDS
Will be shipped by PostNL Netherlands

If you wish to combine shipping with another item
from our NETHERLANDS or CANADIAN Shoppe
Please check the store locations

Items purchased from different store locations
are Not Eligible for combined shipping
and will be shipped in separate parcels

If your items are purchased from the same location
we are happy to combine shipping for you

Please note that the additional item(s) must be purchased
within a 24 hour deadline
so that they may be packaged together


"Blessed shall be thy basket and thy store"
Deuteronomy (ch. XXVIII, v. 5)