Enesco Figure Dear God Kids Girl with Baby Vintage 1982
 ENESCO
DEAR GOD KIDS FIGURINE
3" tall x 3 1/2" wide X 2 1/2 " long
Reads:
" Dear GOD,
THE NEW BABY YOU SENT US
MUST BE VERY LONELY.
IT NEVER STOPS CRYING
  Dear God Kids T.M. 1982
  Intercontinental Licensee Enesco
 smoke free home
**Please have a browse around our Shoppe
for more Enesco items including other
Dear God Kids figurines & cups..Thank you !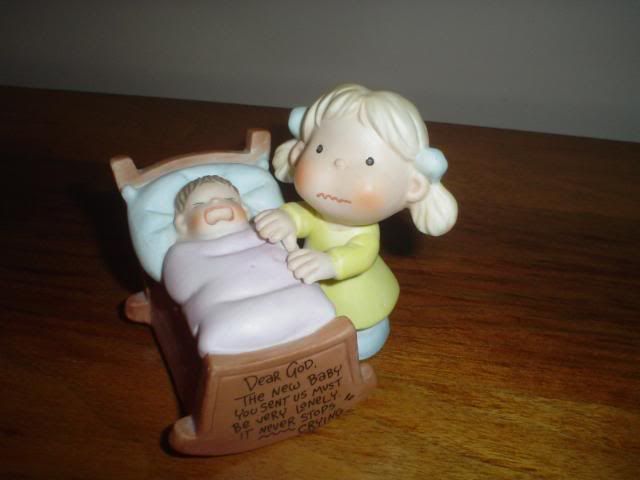 "Blessed shall be thy basket and thy store"

Deuteronomy (ch. XXVIII, v. 5)