French Canadian Artist Chantal Poulin SECRET GARDEN Print Bronze Wood Framed
Canada Artist Chantal Poulin SECRET GARDEN Print Bronze Wood Framed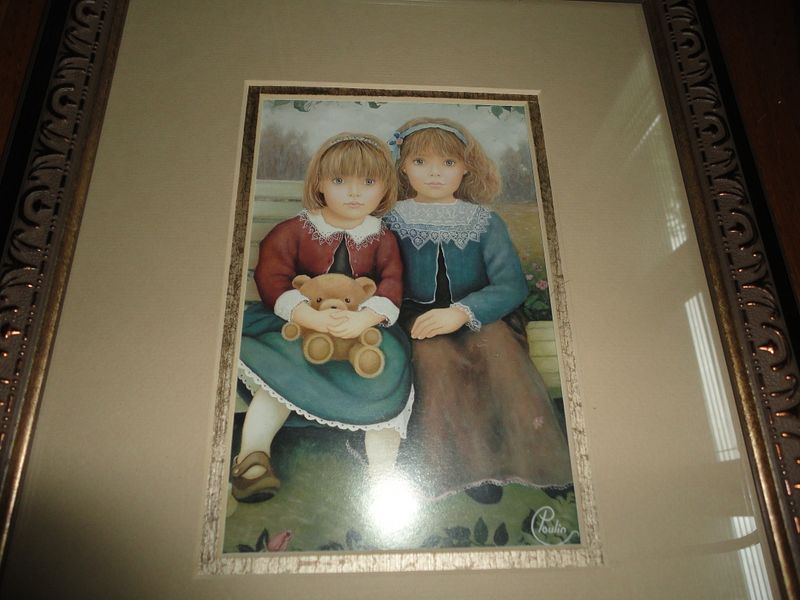 Stunning Artwork 
Titled : " SECRET GARDEN "
by
Chantal Poulin
Famous French Canadian Artist
The print is in a gorgeous antique bronze wooden frame 
Acid free cardboard protects the artwork inside the frame
 Size of print : 6 x 4 inch
Total including frame : 10 x 12 inches
Art is framed with a gorgeous double template used also
Print is mint protected behind glass
Has a metal hanger for immediate hanging
Framed in Canada
Print is in MINT condition
Frame has a small scuff at the top ( See pictures )
Excellent addition to any art lovers collection
** Please browse our shop for another artwork by Chantal Poulin
About the Artist:
"Born in 1959, in the Canadian Ottawa-Hull region, Chantal Poulin spent her childhood in the Montreal region, graduating from the College of Old Montreal and the Mission Renaissance Fine Arts Institute. After a decade residing in the village of Ste-Beatrix, north of Montreal, she moved to historic Niagara-on-the-Lake (near Niagara-Falls) where she and her husband, Eric Durocher, have opened a gallery in a 19th century Georgian manor on the scenic Niagara River Parkway. Chantal Poulin's career took shape at an early age. While still in kindergarten, her gouache painting of a snowman drew high praise. While just five years old at the time, the painting marked the debut of her lifelong passion for art, prints and posters. It was her landscapes that launched her career in 1978 with her first solo exhibition. A few years later that she decided to devote herself full-time to painting. Her art, prints and posters have since been shown on numerous occasions, both in solo exhibitions as well as with other artists, in Canada, the United States as well as in Europe."