Ganz Camel 1985 Heritage Collection Handmade 14 Inch
 VERY RARE
EXTREMELY HARD TO FIND
 GANZ HERITAGE COLLECTION
1985
CAMEL
14" TALL X 16" LONG
GORGEOUS STUFFED PLUSH
VELVET PAWS , EARS & NOSTRILS
BEADED EYES
ADORABLE ITEM !!
 tush tag reads:
GANZ BROS. 1985
The HERITAGE Collection
WOODBRIDGE , CANADA
good condition
The Heritage series of stuffed animals is a hand crafted collection
of huggable characters made with loving attention
and only the finest non-allergic materials.
Show them you care,
give Heritage for all those special times in the year.

" They only get better with love"

ganz since 1950
smoke free home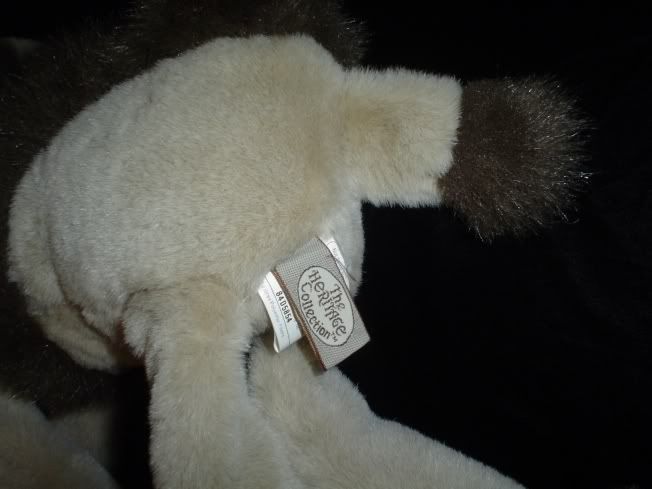 "Blessed shall be thy basket and thy store"

Deuteronomy (ch. XXVIII, v. 5)