Ganz Jointed Wee Bear Elephant Jumbo 1999 H3140 Plush
GANZ WEE BEAR
ELEPHANT
" JUMBO "
# H3140
fully jointed
Date of Arrival: 1999

Status: Retired
5"  tall
 dressed in a removable elephant suit 
( hat , suit , boots , snout with trunk & big ears )
great detail went into making this bear
VERY CUTE !!!
Comes with tush tags
*Please visit the Shoppe for more in this wee collection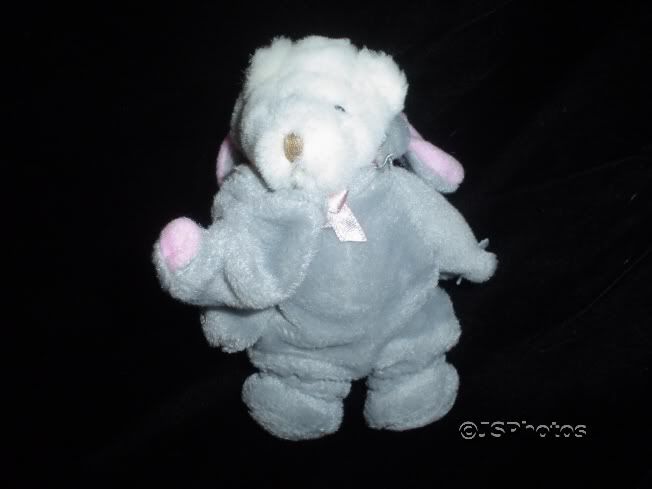 "Blessed shall be thy basket and thy store"

Deuteronomy (ch. XXVIII, v. 5)