Gund Mooshoo Cow 8 In. Plush 30013 Handmade 2001
  GUND COW
" MOOSHOO "
2001 HANDMADE
8" Tall


VERY RARE AND UNIQUE !!


BROWN & WHITE SOFT SHAGGY PLUSH
LIGHT PEACHY COLORED NOSE WITH 
EMBROIDERED NOSTRILS


 EARS WITH PEACH COLORED INSIDES
PEACH HORNS
BEADED EYES


LONG TAIL WITH WHITE FLUFFY END
VELVET HOOVES


tush tag reads:
GUND INC
DISTRIBUTED BY CANDYM ENTERPRISES LTD.
MARKHAM ONTARIO
Surface washable , mild suds , air dry
*cow in played with condition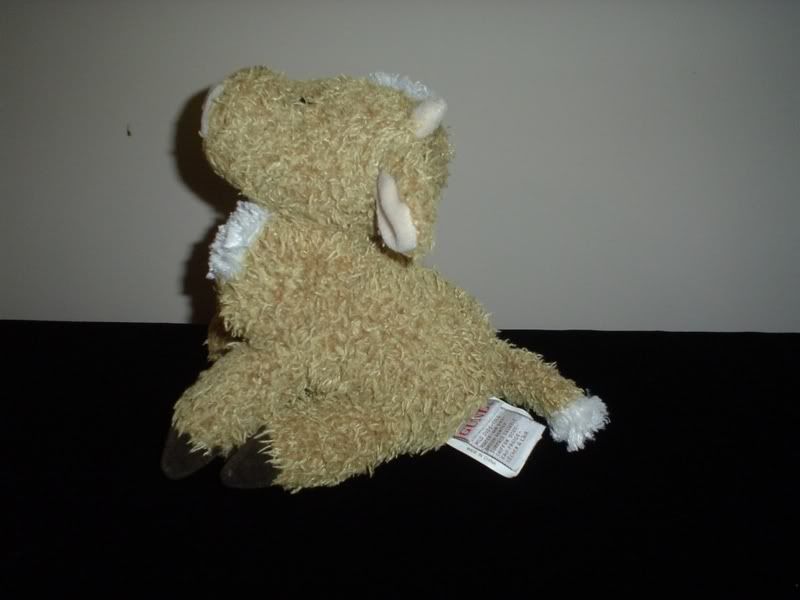 "Blessed shall be thy basket and thy store"

Deuteronomy (ch. XXVIII, v. 5)