Land Before Time Cera Triceratops Plush Dinosaur
THE LAND BEFORE TIME
" CERA "
THE TRICERATOPS
UNIVERSAL STUDIOS
10" PLUSH TOY DOLL
tush tag reads:
The Land Before Time
Trademark Universal City Studios
A bossy and snobbish horned dinosaur with a bit of an attitude!
She loves to brag about herself, sometimes even inventing tall tales about herself -
like the time she beat a Sharptooth all by herself!
Cera does actually have a sweet and gentle side,
but tries hard not to show it all the time.

Doll is in excellent condition
with ALL Tags
*Please visit our Shoppe for more childrens plush
& another Land Before Time character doll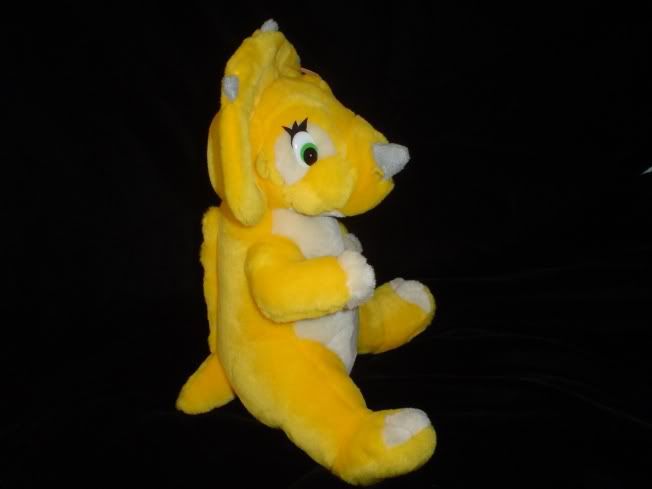 "Blessed shall be thy basket and thy store"

Deuteronomy (ch. XXVIII, v. 5)
---