Russ Berrie Bears From The Past 13in. Stormy Bear 4406
SKU: Canada
Sorry, this item is out of stock
RUSS BERRIE & CO.
BEARS FROM THE PAST
STORMY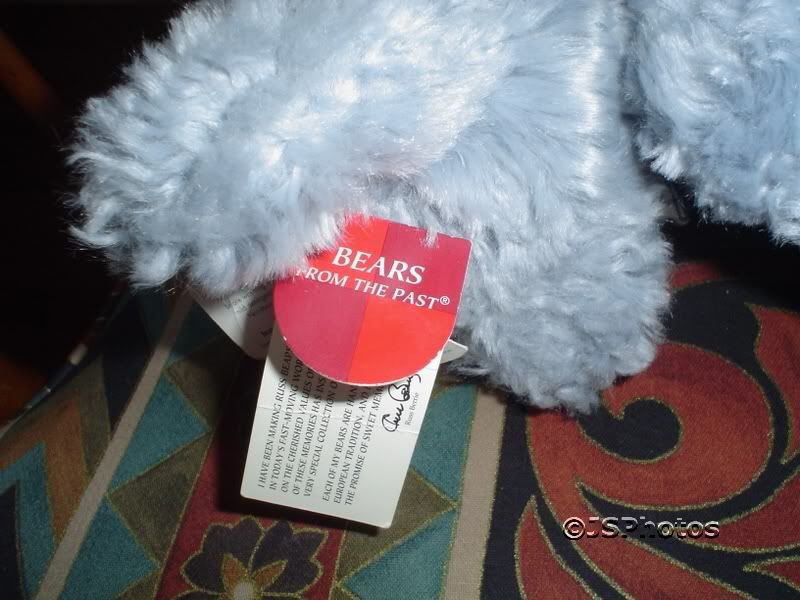 RUSS BERRIE & CO. INC.

BEARS FROM THE PAST

 

~ STORMY ~

ITEM # 4406

HANDMADE

13 inch TALL

BLUE-GREY CURLY PLUSH

BLUE AND CREAM RIBBON


 

GORGEOUS SOFT BEAR

 

" I HAVE BEEN MAKING RUSS BEARS FOR

OVER 35 YEARS. IN TODAY'S FAST-MOVING

WORLD, I OFTEN REFLECT ON THE CHERISHED VALUES OF THE PAST. THE WARMTH OF THESE MEMORIES HAS INSPIRED ME TO CREATE THIS VERY SPECIAL COLLECTION OF

BEARS FROM THE PAST. 

EACH OF MY BEARS ARE HANDCRAFTED BY THE FINEST EUROPEAN TRADITION, AND EACH ONE CARRIES THE PROMISE OF SWEET MEMORIES OF TOMORROW.


 

RUSS BERRIE

(SIGNED BY RUSS BERRIE) "


 

COMES WITH ALL ORIGINAL TAGS


EXCELLENT CONDITION

SMOKE FREE HOME
WE DEAL IN VINTAGE, ANTIQUES, RARE COLLECTIBLES
& ONE OF A KIND IRREPLACEABLE ITEMS




"Blessed shall be thy basket and thy store"

Deuteronomy (ch. XXVIII, v. 5)

Auction Templates & Image Hosting - The Seller Sourcebook
Copyright 2003 - 2008, Unauthorized Duplication Prohibited

txzj pxzj27 txzj1