Steiff Floppy Cockie 5715/20 1978 - 1982 Woven Fur IDS
Steiff Floppy Cockie 5715/20 1978 - 1982 Woven Fur IDS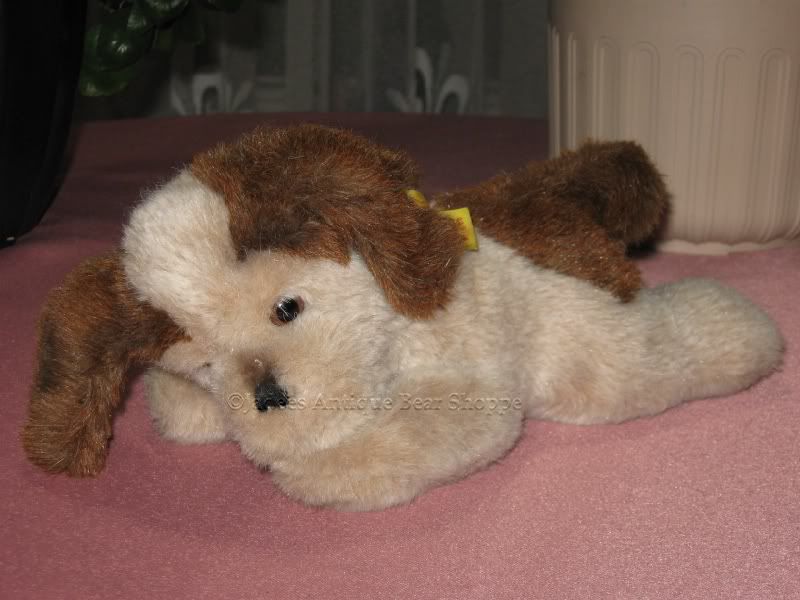 \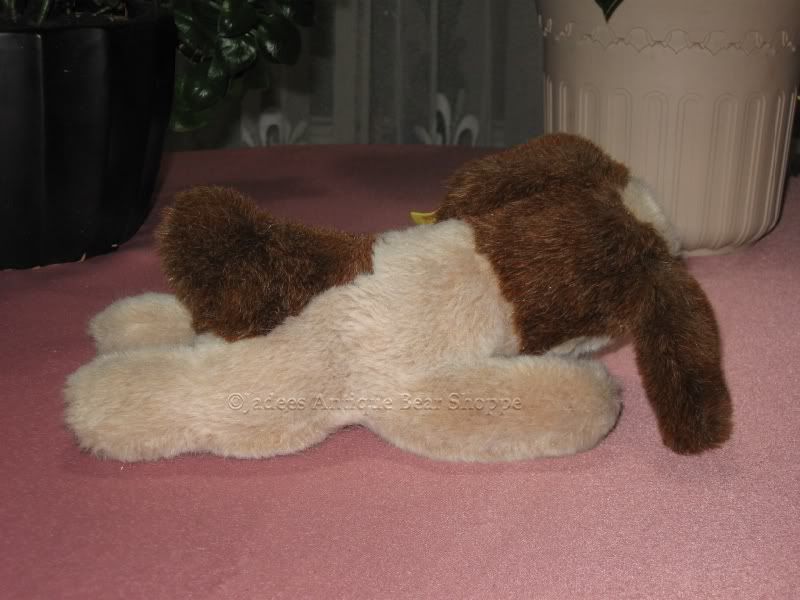 Steiff Floppy Cockie 5715/20 1978 - 1982 Woven Fur IDS


Made by Steiff in Giengen


Made of the highest quality woven fur


This Steiff has been produced partly by hand
from original patterns, using the finest natural materials.


All bears & animals with the button in ear
have been made by hand with loving care.


Another secret of our success is the bear & animal,
unique and inimitable expression.


Stitched nose


Original Steiff
Knopf im Ohr


Made In Western Germany
1978 - 1982


Ean 5715/20



Gorgeous & super soft 
Synthetic Woven fur
Stuffed with preformed foam
Lying
Fully washable


She measures approx 
8 inch  / 20 cm


She comes with her original button & tag



Page 90  of steiff sortiment 1947 - 2003 


She is in good condition 
with light wear from age



Another great collectible 
By
Jadees Antique Bear Shoppe



One of the Worlds Top Sellers of Quality Steiff
We Always Bring the Best for our Customers





See my other listings for more great items!


For Many Years We Supply Vintage, Antiques
Rare Collectibles & One of a Kind Irreplaceable Items

We never alter, repair or replace any of the features
on our bears & animals as we like to leave them
in the original condition for our collectors

We feel replacing them with anything from a different era
makes them no longer original or authentic

All of our bears are heavily researched for hours by our staff
with a massive library of Bear Collectors Identification Guides & Books,
Bear magazines and Internet research.

Everything we can find that pertains to that particular bear we then type in the description.
We do our utmost to correctly identify and price all of our items accordingly.

Professional photographers work to take as many pictures as possible
to help show the buyer what they are purchasing.

The bears are then carefully packaged and put into storage
where they are not removed until purchased and shipped.



Buy with Confidence from One of the Worlds
Top Trusted Sellers of Vintage & Retired Bears 
We Ship Worldwide

All items with item location CANADA
Will be shipped by Canada Post

All items with item location NETHERLANDS
Will be shipped by TNT Post Netherlands

If you wish to combine shipping with another item
from our NETHERLANDS or CANADIAN Shoppe
Please check the store locations

Items purchased from different store locations
are Not Eligible for combined shipping
and will be shipped in separate parcels

If your items are purchased from the same location
we are happy to combine shipping for you

Please note that the additional item(s) must be purchased
within the 3 day deadline
so that they may be packaged together


"Blessed shall be thy basket and thy store"


Deuteronomy (ch. XXVIII, v. 5)









designed by AuctionAccents

txzj pxzj3976 txzj66