UK Papa & Baby Bear Teddies Super Soft
UK Papa & Baby Bear Super Soft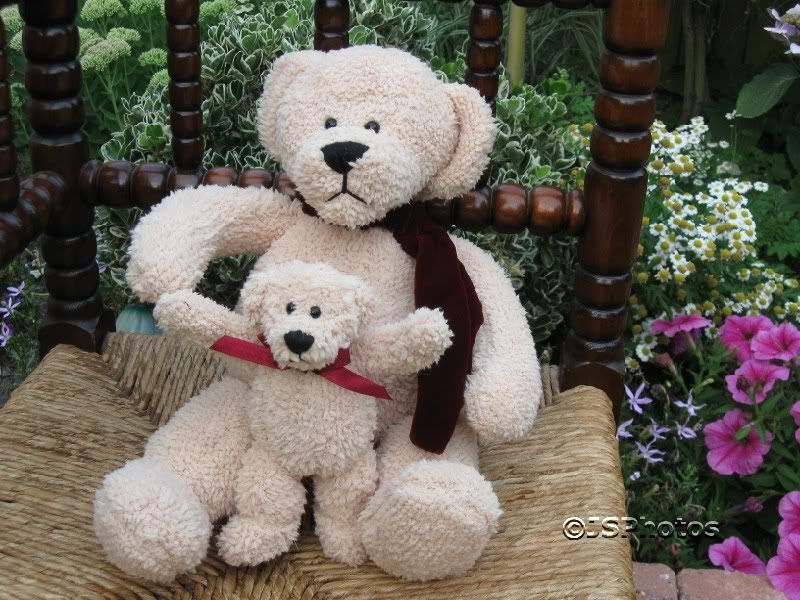 UK Papa & Baby Bear Super Soft

Made in the UK

Unknown Brand

Papa Bear with Baby


Big papa wears a dark burgundy velvet scarf

Little baby wears a dark red cotton bow

Papa and baby have hand stitched noses

Baby bear is attached by a plastic fastener
to Papa bear and can be easily removed

They both are super soft and cuddly
Ideal for little kids

Papa bear measures approx:
14 inch / 36 cm long
10 inch / 25.5 cm sitting

Baby bear measures approx:
6 inch / 15 cm long
4 inch / 10 cm sitting


This bear has never been played with

Never been displayed

New with No Tags


All of our bears and dolls are kept storaged
In a smoke free environment

Bears weight more then 500 grams





WE DEAL IN VINTAGE, ANTIQUES, RARE COLLECTIBLES
& ONE OF A KIND IRREPLACEABLE ITEMS




See my other listings for more great items!


This item will be shipped Worldwide by TNT Post Netherlands.
Method used IPB Airmail Priority.




"Blessed shall be thy basket and thy store"

Deuteronomy (ch. XXVIII, v. 5)




Graphics and Layout by Melissa

txzj pxzj967 txzj61