Harrods Rosebud Bear Special Edition in Box
Harrods Rosebud Bear
Special Edition - New in Box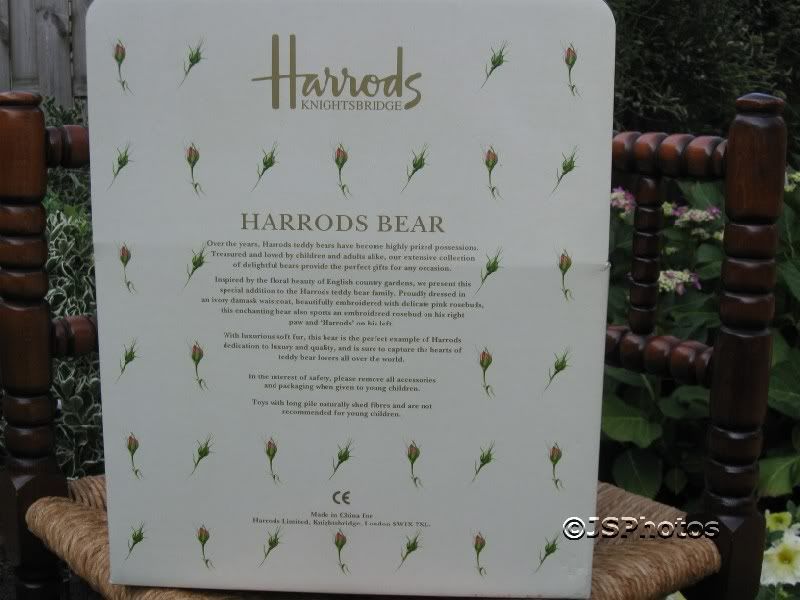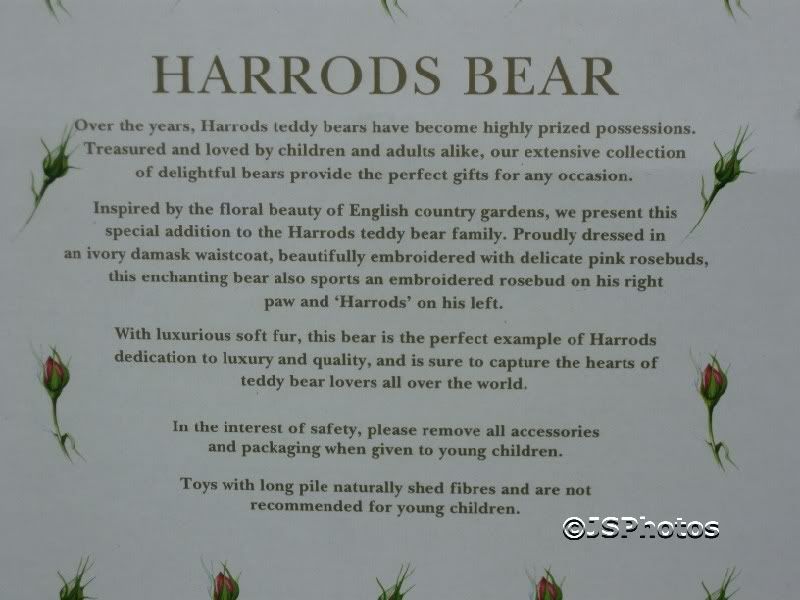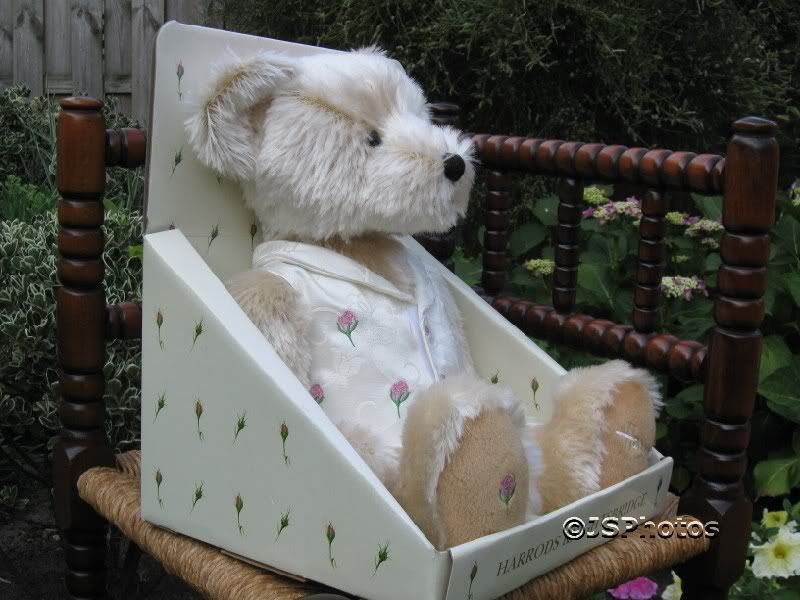 Harrods Knightsbridge RoseBud Bear
13 inch New In Box
Harrods Bear

Over the years, Harrods teddy bears have become highly priced possessions.
Treasured and loved by children and adults alike, our extensive collection
of delightful bears provide the perfect gifts for any occasion.

Inspired by the floral beauty of English Country gardens,
we present this special edition to the Harrods Family.

Proudly dressed in an ivory damask waistcoat,
beautyfully embroidered with delicate pink rosebuds,
this enchangting bear also sports an embroidered rosebud
on his right paw and 'Harrods' on its left.

With luxurious soft fur,
this bear is the perfect example of
Harrods dedication to luxury and quality
And is sure to capture all the hearts of
teddy bear lovers all over the world 
All rights reserved  © Jadees Antique Bear Shoppe
All text, graphics, images, templates are copyrighted
by JSPhotos & Jadees Antique Bear Shoppe

Those should not be duplicated, copied, used
or modified in any way without our permission.

All graphics and logo's from brand names are copyrighted
by their rightful owners and are used with permission.

We Deal in Vintage, Antiques, Rare Collectibles
& One of A Kind Irreplaceable Items

All of our Items are Kept Carefully Sealed in Storage
in a Smoke Free Environment



"Blessed shall be thy basket and thy store"

Deuteronomy (ch. XXVIII, v. 5)
txzj pxzj13739 txzj5